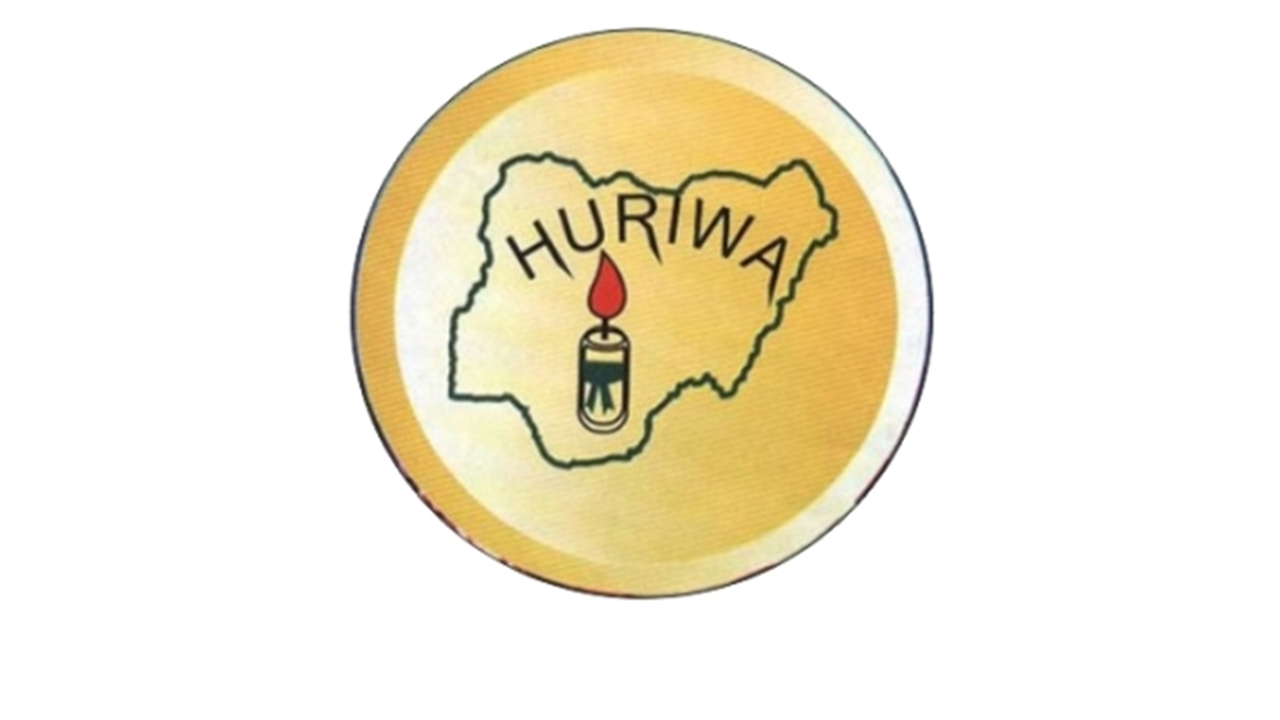 The Human Rights Writers Association of Nigeria, HURIWA, on Tuesday berated the Department of State Services, DSS, for invading the National Assembly and preventing lawmakers from gaining entrance into the complex.
HURIWA described the action of the secret police as "unconstitutional."
In a statement by its National Coordinator, Comrade Emmanuel Onwubiko and the National Media Affairs Director, Miss Zainab Yusuf, the group warned the Executive which "controls armed security forces to stop forthwith the desecration of the legislative arm of government with the subterranean motive to unseat the leadership of the National Assembly."
HURIWA faulted the invasion of the National Assembly by the "armed security forces when their presence was not occasioned by any official invitation by either the principal officers of the National Assembly namely the Senate President, the Speaker of the Federal House of Representatives, the Deputy Senate President; the Deputy Speaker or the Clerk of the National Assembly."
The Non Governmental Organisation also warned those it termed "rebellious All Progressives Congress Senators plotting to illegally unseat the constituted authority to know that their illegality will not have the constitutional force of legitimacy and therefore any outcomes of their deliberations for a regime change amounts to an unmitigated illegality which remains null, void of of no moment."
Yusuf also called on the United Kingdom, UK, United States, Germany and European Union to use their collective influences as world leaders of democracy to call on "President Muhammadu Buhari to desist from using armed security forces to arm twist and undermine the independence of the legislature."
The statement added, "We strongly condemn this disgraceful conduct of these armed security operatives of the Department of State Services under the direct control of the presidency who invaded the National Assembly and inflicted serious breaches of the fundamental rights of freedom of movement and association of legitimately elected lawmakers only because they are of the political persuasion different from that of the President who is the head of another branch of government.
"The illegal moves by the presidency to use the force of arm and crude tactics to force open the National Assembly is unconstitutional, despicable and reprehensible.
"We are by this media statement calling on all Nigerians to speak out and take all legal and constructive measures to ensure that the presidency is not permitted to scuttle legislative independence by using fewer members of the upper legislative chamber to impeach the senate leadership who are of the Peoples Democratic Party.
"Apart from constituting a grave threat to constitutional democracy, the invasion of the premises of the National Assembly is nothing short of a military coup which is absolutely intolerable and must be rejected by millions of Nigerians."