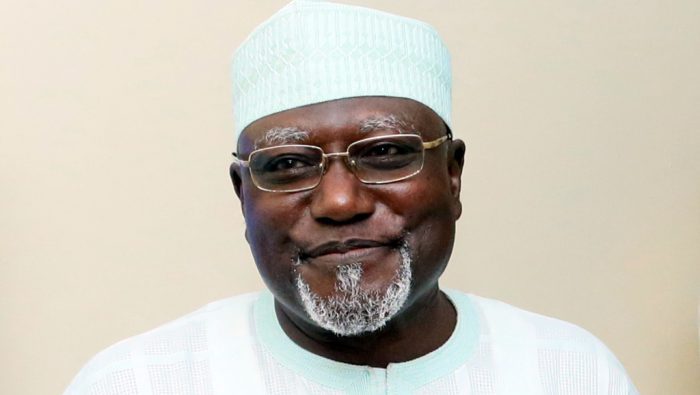 Lawal Daura has been arrested and detained, after vice-president, Yemi Osinbajo sacked him as the Director-General of the Department of State Security (DSS) on Tuesday.
Osinbajo, on Tuesday, fired Daura after a meeting with him and the Inspector-General of Police, Ibrahim Idris, at the Presidential Villa in Abuja.
The two security chiefs, who arrived Aso Rock at different times, were to update the acting president on security developments including the blockade of the National Assembly by security officials.
DAILY POST has been reliably informed that Daura was arrested by a combined team of the Police and the Special Anti-Robbery Squad (SARS).
It is understood that news of his arrest, sparked wild jubilations at the DSS headquarters.
The former DSS DG was appointed on July 2, 2015, following the resignation of Ita Ekpeyong.
Daura joined the DSS in 1982 and rose to the rank of Director.
He was the Deputy Director of Presidential Communication, Command and Control Centre at the Presidential Villa, Abuja between 2003 and 2007.