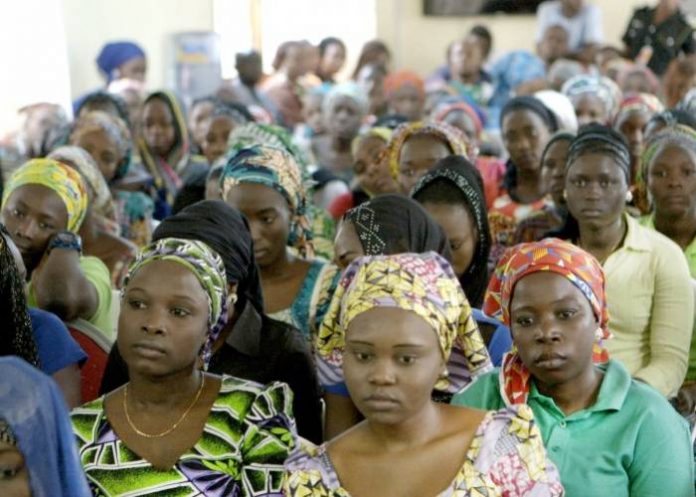 A film documentary, "Stolen Daughters: Kidnapped by Boko Haram", a tale of the kidnapped Chibok School Girls, has been released by Home Box Office (HBO), American premium cable and satellite television network.
The documentary was written and produced by Karen Edwards and directed by Gemma Atwal, and is an HBO collaboration with BBC2 and ARTE France.
According to HBO, the documentary, which showed interviews with 82 Chibok Girls rescued by the Nigerian government in 2017, premiered on Monday, and will be available on demand globally on Oct. 23.
In the films synopsis, the producers explained that it chronicles how the girls were adapting to life after their difficult and traumatic experience living with their abductors for years.
It read: "In 2014, 276 Nigerian school girls were kidnapped from a school in Chibok, Northern Nigeria and hidden in the vast Sambisa Forest for three years by Boko Haram, a violent Islamic insurgent movement.
"A year ago, 82 were released, and 'Stolen Daughters: Kidnapped by Boko Haram' tells the story of the girls' time in captivity and follows their lives over the past year.
"The film shows how the young women are adapting to life after their traumatic imprisonment and how the Nigerian government is handling their reentry into society.
"It chronicles reunions with family members they have not seen since they were kidnapped, as well as their process of coming to terms with what has happened to them."
The producer added that it was granted exclusive access to the freed girls, who upon their release were taken to a secret government safe house in the Federal Capital Territory adequate counseling and reintegration.
It added that, as the film documents, they eventually progress to a residential, government-funded program at the American University of Nigeria.
"Their fate could not have been different than that of thousands of other Nigerian women and girls who have fallen prey to Boko Haram and are known as the "Forgotten Girls."
"Many live hand-to-mouth in slums and refugee camps, but are determined to tell their stories and move forward with their lives, despite the obstacles", the synopsis read in part.