EFCC vs Fayose: What happened in court on Monday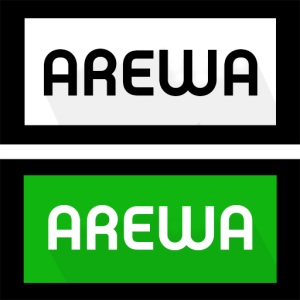 Prosecution Witness, Mr Lawrence Akande, on Monday told a Federal High Court in Lagos that his bank solicited patronage from embattled former Governor of Ekiti State, Mr Ayodele Fayose, who is facing money laundering charges.
Akande is a first prosecution witness and a banker with a second generation bank, who testified at the resumed trial of Fayose.
Fayose is being prosecuted by the Economic and Financial Crimes Commission (EFCC) over alleged N6.9 billion fraud and money laundering charges.
He was first arraigned on Oct. 22, 2018 before Justice Mojisola Olatotegun alongside a company, Spotless Investment Ltd. on 11 counts bordering on fraud and money laundering.
Trial to be continued on Oct. 22 (tomorrow), NAN reports.
PDP gets new members of House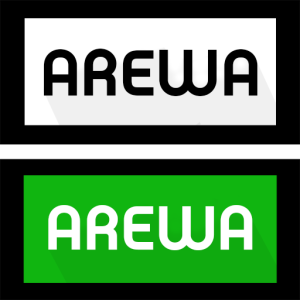 The composition of the House of Representatives continues to change daily as Courts of Appeal giave out different verdicts on 2019 elections.
On Tuesday, the House sworn in two members of the Peoples Democratic Party (PDP) while the All Progressives Congress (APC) got a new member.
The members are Chinedu Ogah (APC, Ebonyi), Obinna Chidoka (PDP, Anambra) and Samson Okwu (PDP, Benue).
The oath of office was administered by the clerk of the House of Representatives.
The House is presently in a closed-door session, following a motion by the Abubakar Fulata.
Meanwhile, President Muhammadu Buhari has requested N10.06 billion for Kogi state as repayment for promissory note on work done by the state on behalf the federal government.
The letter was read by the Speaker who referred the request to committee on Aid and loans.
Hate Speech: Islamic group declares position on death penalty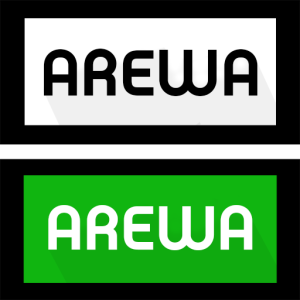 The Muslim Rights Concern (MURIC) has condemned critics of the Hate Speech bill, claiming that it has been blown out of proportion by laying emphasis on the death penalty aspect only.
The Nigerian Senate on Tuesday, 12th November, 2019, reintroduced a bill that seeks to punish authors of hate speech.
The bill was sponsored by the Deputy Chief Whip, Senator Aliyu Abdullahi. The bill prescribes death by hanging for culprits.
MURIC's statement was made available to DAILY POST on Tuesday by its director, Professor Ishaq Akintola.
"The evil perpetrated by merchants of hate speech is tremendous. Only confusionists will ignore the enormity of hate speech.
"The critics focus on the death penalty aspect and blow it out of proportion. It is deliberate. The aim is to give a dog a bad name in order to hang it. Most of the critics are either authors of hate speech or its promoters and sponsors.
"The proposed bill has recognized degrees of culpability and judiciability but cynics will not see this. We all know what constitutes hate speech but we must be able to measure the level of possible effect of a particular hate speech on society.
"That is why we agree with Senate that not all hate speeches should attract the maximum sentence of death. Some will only attract jail terms just to serve as deterrent.
"But in cases where a particular hate speech causes loss of life or lives and massive destruction of properties, only the death sentence can be commensurate.
"That is why we are on the same page with the ninth Senate as its proposed hate speech bill prescribes 'not less than a five-year jail term or a fine of not less than N10 million or both' for offences such as harassment on grounds of ethnicity.
"Those opposing the hate speech bill do not wish Nigeria well. Neither are they being sincere. They are speaking with their tongues in their cheeks. How can anyone extenuate the evil committed by those who told the whole world that President Buhari had died during his illness?
"They did not make their wicked wish secret. We all heard them. That was a grave threat to national security. What do we call that? Must such licentiousness be ranked as freedom of speech?
"We need the hate speech bill as a bulwark against those who spread dangerous fake news around the country. People who deliberately spread rumours capable of overturning the social order need to be punished.
" Some do it with the intention of causing chaos. The idea is to unleash a diabolical plan in the midst of the confusion. Such people should no longer be allowed to go scot free.
"How do we contend with those advocatus diaboli who falsely claim that herdsmen had started killing innocent people on Lagos-Ibadan expressway if you stop the hate speech bill?
"How do we discourage deliberate attempts to falsely incriminate public figures of sponsoring killings just to discredit them if there is no law against hate speech?
"Or how do we just ignore those who make inflammatory statements and incite Nigerians to kill and maim themselves while they recoil to the safety of their posh environments after causing the death of many?
"MURIC calls on Nigerians to unite against political shenanigans, religious charlatans and expired ideologues who are bent on bringing down a particular region and its people by causing mayhem.
"Those who use the house of God to preach hate and division along tribal and religious lines are enemies of this country. They are the same people mobilizing against the hate speech bill.
"We charge the ninth Senate to boldly march on in its quest for a saner society. Our lawmakers must rescue us from hypocrites, parasites and Jekyll and Hydes masquerading as saviours of the people and men of God.
"They grow in number and swell in venom when elections approach. Hate speech is the answer and the time to legislate against it is now. We must not wait until another election approaches," he said.
Abia gets 3 new High Court Judges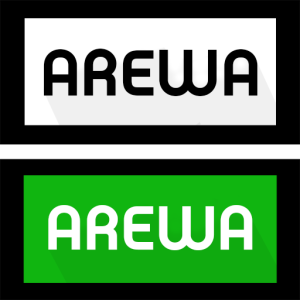 As part of its obligations as stipulated by the law, the National Judicial Council(NJC) has elevated three Judicial officers in Abia state to the position of judges for the State High Court.
This was confirmed in a terse statement issued by Onyebuchi Ememanka, Governor Okezie Ikpeazu's Chief Press Secretary and obtained by DAILY POST on Tuesday morning.
The statement stated that the three new Judges are Benson Anya, Esq. Chief Registrar of the High Court of Abia State.
"Enyinnaya Okezie, Esq. Solicitor General/Permanent Secretary, Ministry of Justice, Abia State.
"Ogbonna Adiele, Esq".
Meanwhile, Governor Okezie Ikpeazu will on Tuesday afternoon administer oaths of office and allegiance on three new High Court Judges at Executive Council Chambers, Government House Umuahia, according to a press statement issued to reporters this morning.