DSS nabs 6 UI staff over alleged involvement in exam malpractices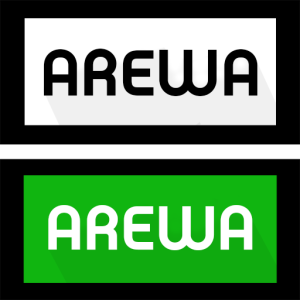 Men of the Department of State Service (DSS), have arrested no fewer than six staff of the University of Ibadan Distance Learning Centre over their alleged involvement in examination malpractices.
DAILY POST gathered on Monday that the six staff were arrested at the instance of the Vice Chancellor of the university, Professor Idowu Olayinka.
It was gathered that they were arrested following their alleged complicity for smuggling scripts for students writing examinations, fabrications of CBT results and falsification of clearance mostly for students.
It was gathered that those picked up by the security agency were top officials of the Distance Learning Centre who could not be left out in the examination process.
A source within the Distance Learning Centre gave the name of those who have been arrested to include; Edward Eborgu (Head of UI DLC software Unit), Kehinde Ajao (Head Student Support), Shola Akintunde (Executive Officer and Media representative), Ademola Okunola (IT personnel), one Lanre (IT personnel) and a certain David in the Director's office.
He said that the Vice Chancellor was miffed by the development and approved thorough investigations into the matter.
He added that the staff were arrested last Thursday.
It was gathered that information leading to the arrest of the six staff, came from students who had been arrested during the ongoing examinations and a protest complain from students about illegal dealings of some non-teaching staff.
Our correspondent, who visited the centre on Monday, gathered that some staff of the centre reportedly stayed away from the DLC center located along Sasha since when the six staff were arrested.
It was gathered from some of the staff and students on Monday that investigations are still ongoing to get more persons connected to the examination racketeering.
But, the Director of Communication at the university, Mr. Tunji Oladejo, when contacted, however, said that nothing of such occurred.
Oladejo, in a telephone conversation with our correspondent, added that he contacted the Director of DLC, Professor Soji Aremu, who said that such thing never happened.
He said "I have contacted the Director of DLC, Professor Aremu, who said that such thing never happened. There is nothing like that. It never happened. I just spoke with the director and he said that, it is not true.
"I am telling you that based on what the the Director said, nothing of such occurred."
But, a source at the DSS office located at Alalubosa area, Aleshiloye Ibadan, told DAILY POST that the six staff were arrested.
"Yes it is true. They were arrested. They were arrested and they area still there. But, they are releasing them now. Some people came to bail them but they are still in the DSS office as I am talking to you now."
Nigerian Newspapers: 10 things you need to know this Thursday morning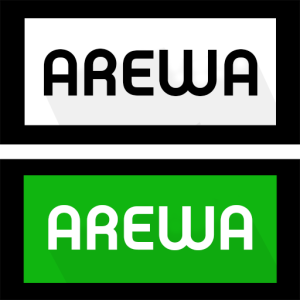 Good Morning! Here is today's summary from Nigerian Newspapers
1. Several persons were reported dead and many others injured in a clash that ensued between supporters of the Peoples Democratic Party, PDP, and the All Progressives Congress, APC, in Ogbolomabiri community in Nembe Local Government Area of Bayelsa State during a governorship rally organised by the ruling party.
The attackers, it was also learnt, opened fire on the protocol bus of the Bayelsa State Government House along the junction between Bassambiri and Ogbolomabiri communities.
2. The Executive Council of the Edo State Chapter of the All Progressives Congress (APC) has ratified the suspension of the National Chairman of the party, Comrade Adams Oshiomhole, from the party in the state.
The decision was reached at an enlarged meeting of the council and other party chieftains with the state governor, Godwin Obaseki, in Benin City, on Wednesday. At the meeting, the leaders said the suspension of Comrade Oshiomhole became necessary because the national chairman has been deploying divisive tactics to cause disharmony in the party in collaboration with the proscribed group, Edo Peoples Movement (EPM).
3. The Department of State Services (DSS) has explained why it is yet to release Omoyele Sowore, convener of RevolutionNow Movement.
The Service in a statement by its spokesman, Peter Afunanya, reiterated its avowed readiness to release Sowore once the processes are concluded, adding that the appropriate persons have still not turned up to take delivery of Sowore.
4. The Court of Appeal sitting in Calabar on Wednesday affirmed the victory of Governor Udom Emmanuel of the PDP in the March 9 gubernatorial elections in Akwa Ibom State. The Appeal was filed against the judgement of the tribunal delivered on September 5, 2019 at Uyo, which dismissed Mr Ekere's petition for wanting in merit. Delivering judgement in the Appeal filed by Mr Nsima Ekere, the Governorship Candidate of the All Progressives Congress (APC) challenging the re-election of His Excellency, Mr Udom Emmanuel in the March 9, 2019 Gubernatorial Elections, the five-man panel gave her judgement on all the issues set out by parties in the appeal.
5. The gubernatorial candidate of the All Progressives Congress (APC) in the March 9th 2019 gubernatorial election in Oyo State, Mr. Adebayo Adelabu, has declared that he is approaching the Supreme Court in order to validate his victory at the poll.
Adelabu in a statement he personally signed on Wednesday, alleged that some agents of darkness perfected the plan to steal his mandate, this according to him, necessitated his resolve to approach the judiciary to reclaim his mandate.
6. The Senate on Wednesday approved the refund of N10.069 billion to Kogi State government ahead of governorship election slated for Saturday.
The approval followed a report by the Senate Committee Chairman on Local debts and Foreign Loans, Senator Clifford Akhimienmona Ordia.
7. The Court of Appeal sitting in Makurdi on Wednesday affirmed the election of the Speaker of Benue State Assembly, Titus Uba, representing Kyan state constituency.
Justice E. J. Ekanem, in his lead panel judgment held that the appeal brought against the speaker by the All Progressives Congress (APC)'s Gwaza Ujamatyu, lacked merit.
8. The House of Representatives has urged the Joint Admission and Matriculation Board (JAMB) to extend the use of compulsory National Identification Number (NIN) in the conduct of examinations till 2021.
This followed a motion moved by Rep. Zainab Gimba (APC-Borno) under Matters of Urgent Public Importance at plenary presided over by the Speaker of the House, Mr Femi Gbajabiamila on Wednesday. The House said the extension would allow more time to better sensitise prospective candidates to the NIN.
9. An Ikeja Special Offences Court on Wednesday sentenced to death, three men who kidnapped a Lagos monarch and killed his palace guard.
Justice Oluwatoyin Taiwo sentenced Duba Fureso, Reuben Anthony and Yerin Fresh, who kidnapped the Oniba of Iba, Oba Oseni Goriola, murdered his 72-year-old palace guard, Mr Sunday Okanlawon, and attempted to murder the monarch's wife, Bosede.
10. Nigeria began their quest to be at the 2021 Africa Cup of Nations, with a narrow 2-1 win over Benin Republic on Wednesday.
The Super Eagles had to fight from a goal down, as the Squirrels opened scoring at the Godswill Akpabio International Stadium in Uyo.
Why a B.A. in English Language and Literature is a popular career choice
English as a language has established itself as one of the most widely spoken languages. In the global business community, the English language remains an intricate language for communication which every professional and business person should possess its skill. As a result, a quality English language and literature degree is one which is highly respected all over the World.
A B.A in English Language and Literature will equip students with the skills of reading, and the ability to produce a wide variety of texts and proses; ranging from poetry and fiction to technical writing and advertisements. In addition, they will be able to read critically and analytically, which can help the student develop the talent for creative writing, reading, speaking and problem-solving in communication.
The primary purpose of a degree in English language and literature is to help students properly explore how English has evolved and developed over time, and how it can be adequately applied in different formal and informal communications. Also, students can apply the skills gained to a large number of careers that require strong communication skills; most especially in writing, editing and analysis.
The B.A in English Language and Literature can help you unlock a good number of career opportunities. A quality degree from a recognised institution is a valuable asset to have. This is not only because of the large number of career opportunities it could make available but because the degree could enhance personal development and also enhance continuous education.
What are the career pathways available for an English language and literature graduate?
The degree obtained in English language and literature can qualify you for various job roles across many industries. Ideally, you will be suitable to work across all industries. Primarily, you will be suitable for roles that require good use of English communication skills.
To explain, let's explore some of the direct and indirect roles your English Language degree may be suitable for.
Direct roles for English Language graduates
Teaching
This is one of the most common job roles for English language degree holders. After bagging a degree in English language and literature, you may be required to get the necessary teaching licence or certification. After this, you will be suitable to teach in various local and international schools. However, not all schools require a teaching certification because they can employ you. After your Bachelor's degree in English language and literature, students who have extended their study to obtaining a Master's degree may also be suitable for lecturing jobs in the university.
Journalism, screenwriter, copywriter, writer
These are some of the primary jobs that are related to your profession as a degree holder in English language and literature. Any service that requires the skills of a good English writer, your degree can land you on the job. News agencies may require the services of a Journalist, while movie production outfits may require the services of a screenwriter. Advertising agencies may require the services of a copywriter, while a writer may be generally required across the board.
Proof-reader, editor, book publisher, librarian
You will be suitable for services that require written content reviews, publishing and storage. As an English language and literature graduate, you can work in a book publishing firm as a proof-reader, editor or even a publisher. You can also work in a library as a librarian.
Corporate Communication Manager, PR officer
You can work in any organisation as a corporate communication specialist. You may also work a public relations officer. Your services as a corporate communication manager may cover internal and external communications within the organisation. For this job role, you will be responsible for managing or overseeing the corporate communication of the organisation. As a PR officer, you will be responsible for overseeing various public relations related activities. This may include liaising with public relations agencies on behalf of your organisation.
Graduates of English language and literature may also provide other services that are not directly related to their profession. Some of the key services required from writers are original writing and review of existing written works. Therefore, various business outfits may require your services from time to time. For instance, research organisations or legal outfits may require your services from time to time. This may include organisations preparing documentations such a term of operations, business profiles, guidelines, etc.
Unicaf University BA English Language and Literature
Unicaf University BA in English Language and Literature is a premium course designed to meet international standard. The programme is structured in an innovative threefold degree programme which is comprised of English language teaching methodology, English literature and linguistics modules.
Students will study the linguistic systems underlying language, exploring in detail how the language is structured, acquired, used and taught. Also, the relationship between text, language, reader and author, society, economy, politics, culture and the individual will be critically explored.
The course modules include the linguistic components which aim to provide students with a thorough grounding of the principles underpinning the study of language and the diversity of linguistic study. Accordingly, it aims to provide students with knowledge and skills relevant to teaching English. This includes an emphasis on classroom management and the use of technology.
Unicaf University programme delivery method for B.A English Language and Literature
Unicaf University programmes are delivered mainly online, and also blending with on-campus study option. African students can study for this programme from their home countries and obtain an internationally recognised degree. A Virtual Learning Environment (VLE) is used is delivering most of these programmes. These students can access these online classes using their smartphones, tablets or personal computers. They can also attend these classes in the Unicaf study centres or campuses.
Additional Benefits Studying a Unicaf University Bachelor's degree programmes
Unicaf University programmes come with many benefits. Let's closely examine some of the key benefits of the programmes.
Scholarships
Unicaf offers partial scholarships to students across Africa to study for any of its programmes. Students across Africa and globally has received over USD 90 million worth of scholarships from Unicaf. Also, about 25,000 students across Africa have benefited from Unicaf scholarships.
Internationally Recognised Degree
Unicaf University offers top quality academic degrees which are recognised globally. In addition, the pan-African institution is also a member of many established academic bodies, including an academic partnership with many foreign institutions.
International Community and Alumni
The online delivery method of this programme helps to build and strengthen a student network of an online community. As a result, this will help them build a rich student community, including a strong alumni network after graduation.
More About Unicaf University and application method for B.A English Language and Literature
Unicaf University is a pan-African institution, with established campuses and learning centres in 11 African countries. The institution offers undergraduate and postgraduate degree programmes of top quality through online and blended study system.
Also worthy of mention, Unicaf University is a member of United Nations Academic Impact (UNAI), and also a member of Southern African Regional Universities Association (SARUA).
Students interested in B.A English Language and Literature at Unicaf University can visit the application page here to apply. Afterwards, a Student Adviser from Unicaf will contact the applicants to guide them on the next steps.
Josephine Uche Chikwue (Writer & Educationist)
ASUU reacts to death of Tam David-West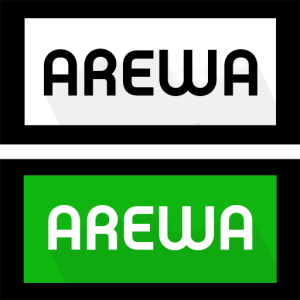 The Academic Staff Union of Universities (ASUU), has described the late Prof. Tam David-West as the custodian and repository of university culture.
The News Agency of Nigeria (NAN) reports that the Chairman ASUU University of Ibadan, Prof. Deji Omole said this in Ibadan on Monday while reacting to the death of Prof Tam David-West.
The union described the late don as a great struggler who believed in one Nigeria and also a supporter of the union.
Omole noted that the late don knew and articulated a clear vision of what a University ought to be.
"Tam David West was a phenomenal success academically. He was a great struggler who believed in one Nigeria.
"He had a clear vision of what the university should be. He was a great fellow of our union especially at the branch, who was always ready to assist whenever he was consulted.
"He was actually a custodian of the university tradition and culture. Repository and custodian of the university culture.
"The union will definitely miss him as he was among the last of the complete scholars," Omole said