Buhari hints on who will be his Agriculture Minister
President Muhammadu Buhari has assured that his new Minister of Agriculture would be somebody who is knowledgeable about the sector.
Buhari assured that his next Minister of Agriculture must know how to promote the interest and investment of the sector.
He spoke while addressing leaders of various communities from the five Local Government Areas of Daura Emirate, who paid him a visit as part of Eid-el-Kabir celebration in Daura, Katsina State, on Tuesday, as was contained in a statement signed by his Media Aide, Garba Shehu.
According to Buhari: "I will appoint a minister who knows agriculture and its role in providing jobs and growing our economy. You have seen how we broke the fertiliser jinx in the country.
"We will do more to better the lots of our farmers. Agriculture is our strength."
Buhari also applauded youths for their change in attitude towards agriculture.
Speaking during the visit, Hon. Yusuf Bello Mai' Aduwa, one the leaders of the delegation, commended Nigerians for voting Buhari for a second term.
He assured Nigerians that Buhari won't disappoint them during his second tenure.
Mixed reactions as unions threaten to shut down Nigerian banks Jan 2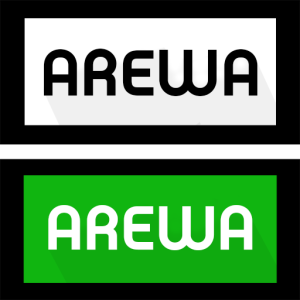 Some financial experts and stakeholders have appealed to bank unions' to dialogue with their employers to forestall the proposed operation shut down of banks by Jan. 2.
The Association of Senior Staff of Banks, Insurance and Financial Institutions (ASSBIFI) and the National Union of Banks, Insurance and Financial Institutions (NUBIFI), on Nov. 17, issued a strike threat.
The unions said that workers in the sector would embark on an indefinite strike over failure of their employers to review the Collective Bargaining Agreement in line with extant law.
Speaking to the News Agency of Nigeria (NAN) in Abuja on Tuesday, Mr Emmanuel Atama, the Executive Secretary of the National Cooperative Financing Agency of Nigeria (CFAN), appealed for an amicable resolution.
"It is a notice that they have given and every employee has bargaining power and when an employee wants to hit an employer, he hits the employer from a very tight corner so, there is no cause for alarm.
"I strongly believe that issues like this can be resolved.
"My appeal is for both parties to come to the table and amicably resolve this because if that is not done, it will go a long way to affect banking.
"Some people will think that if they keep their money in the bank and the banks can put them under a tight corner, it is better for them to withdraw.
"The effect of it is that the public will embark on panic withdrawal and the banks cannot withstand it.
"It will come to a point where employees will start begging that people should not withdraw their monies from their banks because people will resort to banking at home,'' he advised.
Mrs Ijeawele Ndu, an Abuja based civil servant, called on the parties involved to resolve the issues peacefully and promptly before the festive season.
"I am not surprised to hear about this strike because of the way and manner that bankers are relieved of their duties.
"But I can't even imagine what will happen by the time banks close operations and Automated Teller Machines (ATM) is not working.
"It will be disastrous to the economy and to us as individuals more so when it is during the festive season,'' she said.
Meanwhile, Mr Lucky Abomi, a businessman in Karu Local Government Area, FCT, said the proposed shut down of banks would negatively impact businesses across the country if implemented.
Abomi appealed to governments at all levels to intervene in the matter in the interest of peace and development of the country.
"The Federal Government closed the border and that is already affecting our businesses and now, we are hearing that banks might close down too.
"The government should come and mediate between the parties involved so that our businesses do not suffer setbacks,'' he appealed.
Yadda bindigar shaida ta harbe lauya a kotu | BBC Hausa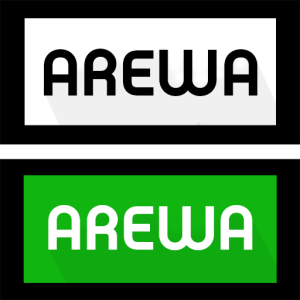 'Yan sanda a Afirka ta Kudu sun ce wata lauya ta gamu da ajalinta, a lokacin da harsashi ya kufce bisa kuskure daga bindigar da aka kawo kotu dan kafa shaida da ita a yankin KwaZulu Natal.
Lauyar mai suna Adelaide Ferreira-Watt ta gamu da ajalinta jim kadan bayan harbin da bindigar ta yi ma ta a kwankwasonta.
Kunamar bindigar ta dana kanta a dai-dai lokacin da aka gabatar da ita a matsayin shaida gaban alkali kan fashi da makami da aka yi a wani gida,
'Yan sanda sun ce su na gudanar da bincike kan mutuwar Miss Ferreira-Watt a matsayin kisa ba da gangan ba.
Za kuma su yi bincike kan dalilin da ya sa aka kawo bindigar kotu alhalin akwai harsashi a cikinta, dan hakan ya sabawa ka'ida.
Rape: Warn Your Children Against Indecent Dressing, CAN Tells Parents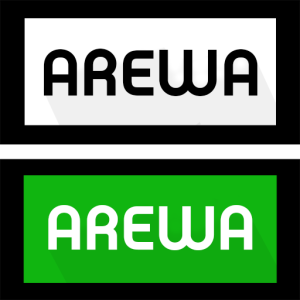 The Christian Association of Nigeria has called on parents across the country to warn their children against dressing indecently so as not to invite rapists.
Chairman of CAN (North Central Zone), Rev Israel Akanji, gave the warning in Abuja on Tuesday during a summit organised by the Women's Wing of Christian Council of Nigeria.
According to him, churches must come up with tough measures against indecent dressing, adding that it was against the teachings of the Bible.
Akanji said, "When people wear mini dresses, sometimes they even wear it to church we must speak against it.
"Some of us try not to talk about it because we feel if we talk to them, they may not return to our churches.
"The church has to come up with tough measures against indecent dressing; indecent dressing must not be accepted in the church of Christ.
"I want to appeal to parents that while we are waiting for a law that will deal with rapists (I know that laws exist right now), they must warn their children.
"Some children dress in such a way that they appear as if they are inviting rapists to their lives.
"They are almost naked, they expose body parts that some people cannot control themselves.
"Let us return to the culture of decent dressing, it may not stop but it will minimise it."