Buhari govt best since independence – Muslim group
As Nigeria marks its 59th independence anniversary, an Islamic human rights organization, Muslim Rights Concern, MURIC, has identified the Buhari administration as the best since independence.
MURIC made this claim in its independence day message signed by its Director, Professor Ishaq Akintola and made available to DAILY POST on Tuesday
According to the group, while it is generally agreed that corruption is Nigeria's numero uno problem, it is only the current administration that has frontally addressed this dangerous cankerworm while President Muhammadu Buhari has been the only ruler who has boldly confronted it.
It added, "We adjudge the Buhari administration as the best in post-independence Nigeria. Everyone agrees that corruption is the bane of Nigeria's development. All other factors are peripheral but corruption is tangential. This implies that Nigeria will overcome all its challenges once corruption has been reduced to its barest minimum.
"This explains why President Muhammadu Buhari has been consistently consistent in tackling graft since his days as military head of state (1983-85) till today. Apart from the War Against Indiscipline (WAI), the period heralded transparency, probity and accountability in the public sphere.
"Unfortunately corrupt elements in society have also been fighting tooth and nail to frustrate his efforts. These include, but are not limited to, rapaciously greedy civil servants, a superfluously voracious business class and avariciously glutonous politicians.
"They were behind the 1985 coup which ousted the no-nonsense Buhari-Idiagbon regime. That coup was an anti-people action sponsored by established kleptomaniacs and executed by greedy, corrupt and overambitious elements in the military. That singular action also returned Nigeria to the path of unbridled waste, reckless graft and undiluted consumerism.
"Unfortunately the second coming of President Buhari in 2015 as a civilian president was almost castrated as the National Assembly was hijacked from the very beginning courtesy of 'sarakitisation' and 'dogaratisation' of parliamentary process. The president himself nearly lost his life.
"Notwithstanding this setback, Nigeria is currently witnessing the most massive infrastructural development ever experienced since independence. Roads which have been abandoned for decades are now getting attention. Modern rail system is springing up in many parts of the country.
"Prudent management of resources has been a major characteristic of this administration. Looted funds were recovered and are still being recovered. The current administration plugged all known financial leakages by boldly implementing the Treasury Single Account (TSA) which past regimes hesitated to touch. External reserves which dwindled under other leaders have been rising steadily since the beginning of this administration despite low oil price.
"Accumulated arrears of workers salaries and pensions running into billions of naira were settled by this administration. This included accumulated contractors' debts such that all major contractors are now back to site. Biafran veterans were paid off. Arrears of pensions of police, railway workers, etc which had been ignored for decades were settled.
"All these were made possible because the leadership is transparent. The funds being used for developmental projects today have always been there but they have always been shared in the past among a corrupt few at the expense of development. For these gargantuan achievements, we declare President Muhammadu Buhari as the Father of Modern Nigeria.
"In spite of rising incidents of killings and kidnappings, we affirm that this regime has paid more attention to security of lives than any other. Whereas no recruitments took place for over ten years before President Buhari took over, this regime has recruited more than 30,000 policemen since 2015.
"While Boko Haram occupied about 17 local governments in Borno State prior to 2015, the insurgent group has been reduced to a hit and run guerilla outfit under the present administration. Also, although the insurgents scored direct hits with heavy casualties in Kano and Abuja before 2015, it has been most effectively confined to the North East since that period.
"MURIC is constrained to assert that Nigerians are the ones hurting fellow Nigerians. For instance, government has no hand in the arbitrary inflation of transport fare during rushing hours. Neither is kidnapping which brings untold suffering to families being carried out by foreigners. Those who kidnap Nigerians are fellow Nigerians. We urge all citizens to be their brothers' keepers. Nigerians also need to have a change of mindset. Nigerian youth must eschew greed and materialism to embrace hardwork, honesty and integrity.
"MURIC appeals to patriotic Nigerians to rally behind the present administration in its war against corruption and graft. Only thus can the good works be sustained and Nigeria lifted to the category of the world's developed countries. As a leader who has lived a prudent lifestyle throughout his life, as the only Nigerian president who has no foreign account, no accumulated properties and no stolen funds traced to him, President Buhari deserves the support of Nigerians.
"Before taking a break, MURIC congratulates President Muhammadu Buhari and the Nigerian citizenry on the occasion of the country's 59th independence anniversary. In view of the unprecedented achievements of the Buhari administration listed above, we affirm clearly, categorically and unambiguously that the Buhari administration has been the best since independence while President Muhammadu Buhari himself is the best president Nigeria has ever had."
Buhari's former aide, Obono-Obla, declared wanted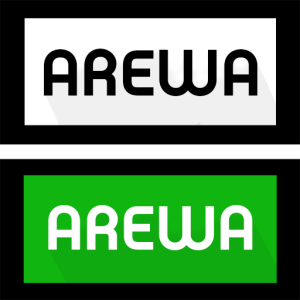 The Independent Corrupt Practices and Other Related Offences Commission (ICPC) has declared former Chairman of the Special Investigation Panel for the Recovery of Public Property (SPIP), Mr. Okoi Obono-Obla, wanted.
Spokesperson of the commission, Mrs. Rasheedat Okoduwa, disclosed this in a statement to NAN on Tuesday.
Okoduwa said the move followed Obono-Obla's "repeated failure'' to appear before the commission to answer questions bordering on allegations of fraud and corruption.
Okoduwa itemised the allegations against him to include overstepping guidelines governing the panel by investigating unauthorised petitions.
"Obono-Obla is facing series of allegations leveled against him by members of the public on his role as head of the government panel on asset recovery.
"The Commission is in receipt of petitions accusing him of abuse of office, falsification of admission records, living above his income and collection of gratification from suspects under his investigation.
"The suspended chairman is also facing allegations of working outside the guidelines governing the panel by investigating unauthorised petitions,'' she said.
She also accused Obono-Obla of prosecuting suspects without recourse to the office of the Attorney General of the Federation.
"ICPC had conducted series of investigations on the allegations with preliminary findings showing that some provisions of the Corrupt Practices and Other Related Offences Act, 2000 and extant laws of Nigeria had been allegedly violated by Mr Obono-Obla.
"Consequently, ICPC had extended several invitations to him, which he had failed to honour without giving any reason.
"Attempts to track and make him appear before the commission also failed, leading ICPC to contact other law enforcement agencies for assistance concerning his whereabouts.
"One of such contact has yielded results as records from the Nigeria Immigration Service (NIS) show that Mr Obono-Obla had travelled out of the country.
"The NIS records revealed that he left the country to an undisclosed location on 17th August, 2019, through the Murtala Mohammed International Airport, Ikeja, and has not returned two months after,'' she said.
DAILY POST recalls that August, President Muhammadu Buhari suspended the suspect, who was also his Special Assistant on Prosecution after the ICPC indicted him for certificate forgery and other corruption-related allegations.
President Buhari departs Abuja Monday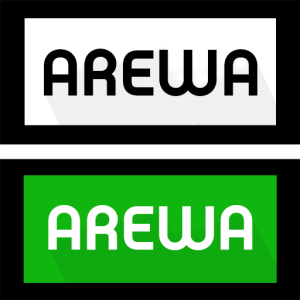 President Muhammadu Buhari is to depart Abuja on Monday to attend a three-day Russia-Africa Summit in Sochi, Russia, between Oct. 23 and Oct. 25.
A statement by the President's spokesman, Garba Shehu, in Abuja on Sunday, said the summit would focus on exploring and expanding opportunities in security, trade and investment, science and technology, and gas production.
During the summit, President Buhari will meet with President Vladimir Putin of Russia to further strengthen relations between Nigeria and Russia.
Shehu stated that the two leaders would hold bilateral talks on security, trade and investment, and building partnership that would enhance Nigeria's huge gas potential, following Russia's remarkable success in gas exportation.
"The summit, which will be attended by African Heads of State, will bring fresh perspectives on some global issues and challenges like nuclear technology, energy development, digital transformation, environment, technical security, mining and steel, education, agriculture, infrastructure and development strategies.
"An African Business Forum, which will bring together African and Russian business leaders, will be held during the event to enhance Russian investments in Africa, and promote African business interest in the host country,'' he added.
Shehu added that Buhari would be accompanied by Governors Muhammad Yahaya of Gombe state, Bello Matawalle of Zamfara and Kayode Fayemi of Ekiti State.
Others on the trip are: Minister of Foreign Affairs, Geoffrey Onyeama, Minister of Trade and Investment, Adeniyi Adebayo, Minister of Mines and Steel Development, Olamilekan Adegbite and Minister of State, Petroleum, Timipre Sylva.
PMB signs five bills into law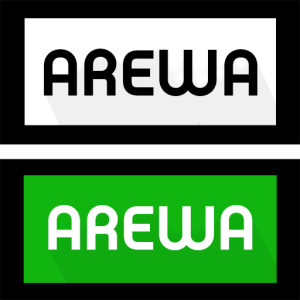 President Muhammadu Buhari has signed five bills passed by the 8th National Assembly into law.
Mr. Umar Yakubu, Buhari's Senior Special Assistant on National Assembly Matters (House of Representatives) made the announcement at a news conference on Wednesday in Abuja.
NAN reports that Yakubu said the Acts was to ensure good governance in the country.
The bills include the Obafemi Awolowo University Transitional Amendment Act, Abubakar Tafawa Balewa University, Bauchi Amendment Act, the University of Maiduguri Amendment Act, the National Fertiliser Quality Control Act and the Nigerian Council of Food Science and Technology Establishment Act.
He said that the University Acts specified minimum qualifications for the Chairmen of the Governing Councils, which is university degree or its equivalent.
Yakubu said that the Acts stipulated that the persons must be physically fit and be able to chair activities of the councils.
He said that the Acts also provided for the regulations of the use of intellectual properties for universities.
Yakubu said that the law stated that any staff or student that sought to sue the university must give a notice of one month to the institution concerned.
He said that the National Fertiliser Quality Control Act sought to protect farmers' interest and address the issue of nutrient deficiency in the composition of fertiliser, branding and weight loss among others.