Atiku plays video clips to collaborate evidence at tribunal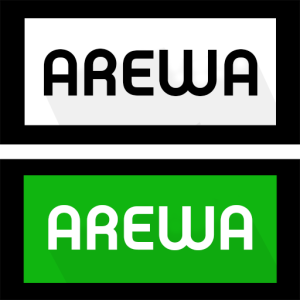 The presidential candidate of the Peoples Democratic Party, PDP, Atiku Abubakar, Monday played a video recording at the election petition tribunal where a Resident Electoral Commissioner, Mike Igini admitted that the electoral body would transmit election results with the use of smart card readers to the INEC central server.
Igini spoke with Channels Television shortly before the election was conducted.
Atiku's counsel, Chris Uche, SAN, had tendered 48 combat disc and admitted by the tribunal as part of efforts to substantiate alleged rigging against the re-election of President Muhammadu Buhari.
Uche who led Atiku and PDP legal team at the Appeal proceedings, tendered the 48 video recordings through Mr. Segun Showumi, one of the media aides to the PDP presidential candidate.
During the play of one of the recordings, the INEC REC for Akwa Ibom State was emphatic when he told the Channels TV crew that the electoral body would surely use smart card to transmit election results into the INEC server.
However, under cross-examination by INEC led counsel, Yunus Usman, Atiku's witness admitted that Igini was not the official spokesman for INEC.
Meanwhile, Buhari through his counsel, Alex Izinyon had sought to play counter-video recording tomorrow.
In another video recording, played in the courtroom, INEC chairman, Professor Mahmood Yakubu expressed optimism before the election that the Commission would use the electronic system during the conduct of the 2019 general elections.
Earlier, the tribunal chairman, Justice Mohammed Garba had dismissed the objection by Buhari and the ruling All Progressives Congress, APC, to tendering and playing of the said video recording before the tribunal on the ground that they were not frontloaded.
Justice Garba held that both Buhari, APC and INEC are bound by the pre-hearing report they freely signed to the effect that documents to be tendered from the bar can only be opposed at the final address stage.
The tribunal chairman in the unanimous ruling also held that none of the four parties to the agreement can renege on any of the terms and, therefore, admitted the video clips as rendered by the two petitioners through their star witness.
Also, three witnesses Babagana Kukawa, Abana Pogu and Suleiman Mohamed Bulama from Borno and Yobe states had testified that voters in the two states were harassed, intimidated and threatened farmers to either vote for APC or risk being ejected from their farmlands.
In his evidence, Bulama alleged that the APC used soldiers to molest ,attack and injure some voters suspected to be sympathetic to PDP. He also alleged village and district heads were allegedly used to coerce the voters into voting for Buhari.
But hearing was scheduled to continue from tomorrow.
Islamic group attacks CAN, insists Christians abducted Muslim children for Jesus Christ in Kano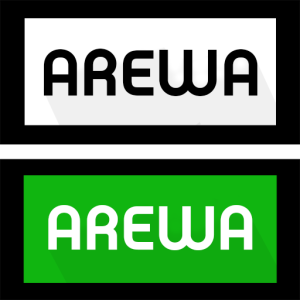 Muslim Rights Concern, MURIC, has again attacked the Christian Association of Nigeria, CAN, in the North over the recent kidnap of nine children from Kano State.
Recall that MURIC had described the abduction of nine Muslim children in Kano and their alleged conversion to Christianity as kidnapping for Christ.
In its reaction, Northern CAN described MURIC's statement as 'reckless, irresponsible, derogatory and provocative utterances.'
However, in a statement to DAILY POST on Monday, MURIC maintained its earlier position on the matter, insisting that CAN should put its house in order.
MURIC's statement was signed by its director, Professor Ishaq Akintola.
It added, "There is incontrovertible evidence that Muslim children have been kidnapped, converted to Christianity and sold into slavery. It is not the Kano 9 alone.
"There are others. There is also indubitable evidence to prove that it did not start yesterday. What is Northern CAN trying to tell us? They are chasing shadows.
"In our statement last Monday, we separated good Christians from bad ones. We also made it clear that we have both the good and the bad among Muslims too. Here are our exact words: 'We are aware that not all Christians are involved in this criminal behavior.
"Many adherents of Christianity are decent and peace-loving. Such Christians will never descend so low as to seize, convert and sell Muslim children.
"Instead of joining hands with us to condemn the bad ones among us, Northern CAN is seeking to silence us. That is a tall dream. We advise Northern CAN to put its house in order and stop blaming MURIC.
"Afterall, we did not mention anything about kidnapping for Christ until the issue of Kano 9 occurred and the revelation has exposed other similar cases.
"We advise Northern CAN to launch a campaign of love and harmony in the churches. There is an urgent need to deradicalise Christian elements particularly in the Middle Belt region where Muslims are being killed and dumped inside mysterious ponds and narrow wells.
"The same advocacy should be taken to South Eastern Nigeria from where syndicates sponsor sleeper cells to Northern Nigeria to abduct, convert and sell Muslim children into slavery.
"Enough of denials and sentimentalities. Northern CAN should stop defending the indefensible. Its current body language is not remorseful. Your fellow Christians kidnapped Muslim children and converted them to Christianity.
"The Muslims complain but instead of consoling them and checking your members you are firing at the victims from all cylinders. We know you very well. This has always been your style. You never own up.
"We warn that Northern CAN should not drag Nigerian Christians into a controversy that involves only those who are in the dirty business of kidnapping Muslim children for conversion to Christianity.
"We hold Jesus (peace be upon him) in very high esteem and our statement was not intended to malign him. No true Muslim will do that.
"Extremist Christians can kidnap Muslims for Christ. That does not mean that Christ is involved. In fact Christ did not send them. They are only being more Christian than Christ himself.
"Jesus never taught men to be wicked. He taught love, kindness and righteousness. It is highly mischievous of Northern CAN to attempt to whip up sentiments over mere semantics.
"We find it difficult to believe CAN's words, 'No Christian has associated Muslims with such criminal acts. We only cry for our own who are victims'. Really?
"This is a false claim and Nigerians know better. What of all the allegations against us in the early days of Boko Haram attacks on churches?
"On a last note, we invite Northern CAN to put its house in order and join hands with the authorities in fishing out remaining sleeper cells for the kidnapping and conversion of Muslim children to Christianity.
"We can all coexist peacefully but we must first eschew parochialism and address issues objectively. We can change this atmosphere of mutual suspicion if only we can be sincere with ourselves."
Terrorists kill four soldiers in Borno
At least four Nigerian soldiers and a militia fighter were killed in clashes with IS-aligned jihadists in Borno State, security sources told AFP on Sunday.
Fighting erupted late on Saturday when troops ambushed a convoy of the Islamic State West Africa Province near Jakana Village, 42 kilometres from the state capital, Maiduguri.
Several troops were also injured and four trucks were lost to the militants, a soldier said.
The jihadists were riding in pick-up trucks fitted with machine guns according to a source, who confirmed the death toll.
In a statement issued on Sunday, the Nigerian military said seven jihadists were killed and eight injured when their vehicle hit a landmine during a clash near Jakana on Friday.
The improvised explosive device had been planted by the jihadists, army spokesman Colonel Aminu Iliyasu was quoted as saying.
The decade-long conflict, which spilt into Nigerian neighbours — Niger, Chad and Cameroon — has killed at least 35,000 people and forced some two million to flee their homes in Nigeria alone.
President Buhari departs Abuja Monday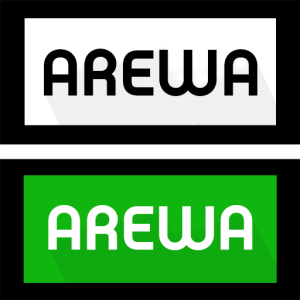 President Muhammadu Buhari is to depart Abuja on Monday to attend a three-day Russia-Africa Summit in Sochi, Russia, between Oct. 23 and Oct. 25.
A statement by the President's spokesman, Garba Shehu, in Abuja on Sunday, said the summit would focus on exploring and expanding opportunities in security, trade and investment, science and technology, and gas production.
During the summit, President Buhari will meet with President Vladimir Putin of Russia to further strengthen relations between Nigeria and Russia.
Shehu stated that the two leaders would hold bilateral talks on security, trade and investment, and building partnership that would enhance Nigeria's huge gas potential, following Russia's remarkable success in gas exportation.
"The summit, which will be attended by African Heads of State, will bring fresh perspectives on some global issues and challenges like nuclear technology, energy development, digital transformation, environment, technical security, mining and steel, education, agriculture, infrastructure and development strategies.
"An African Business Forum, which will bring together African and Russian business leaders, will be held during the event to enhance Russian investments in Africa, and promote African business interest in the host country,'' he added.
Shehu added that Buhari would be accompanied by Governors Muhammad Yahaya of Gombe state, Bello Matawalle of Zamfara and Kayode Fayemi of Ekiti State.
Others on the trip are: Minister of Foreign Affairs, Geoffrey Onyeama, Minister of Trade and Investment, Adeniyi Adebayo, Minister of Mines and Steel Development, Olamilekan Adegbite and Minister of State, Petroleum, Timipre Sylva.