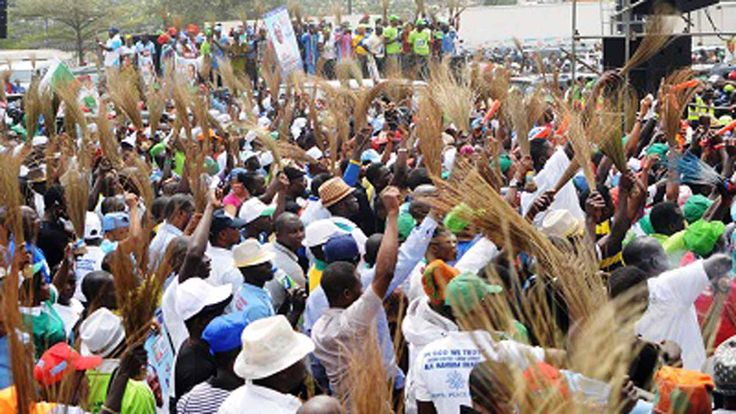 The Saki West chapter of the ruling All Progressives Congress (APC) in Oyo state, on Wednesday, said it has expelled the Deputy Speaker of the state House of Assembly, Hon. AbduWasiu Musa over what they termed "anti-party activities".
Chairman and Secretary of Saki Local Government chapter of the ruling party, Mr. Tiamiyu Ayinla and Mr. S.A. Adeniji made this known via a statement made available to DAILY POST in Ibadan, the state capital.
The Deputy Speaker, who represents Saki West state constituency, DAILY POST gathered had been romancing with the newly-formed African Democratic Congress (ADC) in the state.
Musa, our correspondent recalled, was among the lawmakers who went to finalise their defection plans from APC and PDP to the ADC with the former President Olusegun Obasanjo in Abeokuta last week.
It was gathered that Musa's expulsion from APC may be as a result of his plans to join the ADC.
The duo, while affirming that the party has expelled the Deputy Speaker, added that his meetings and pictures which have been published in newspapers, confirmed that he is no more in the political party.
The party, in the letter copies of which were also sent to the state governor, Senator Abiola Ajimobi, Speaker of the House, Hon. Olagunju Ojo and the state APC chairman, Chief Akin Oke, maintained that Musa was expelled from the party because he has failed to represent the interest of those who voted him into power.
The statement reads, "We have observed with keen interest of you anti-party activities which has brought embarrassment to the party…
"Your meetings and photographs as published in the the national dailies have also shown and indicated that you are no longer a party member and member of APC.
"You are hereby expelled from the party; as you no longer represent the interest of those who voted you into power."