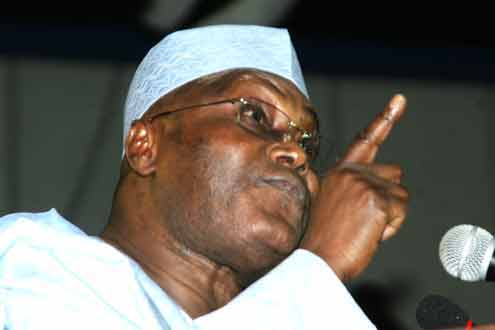 Emir of Zurmi, Alhaji Atiku Abubakar says his people have been pushed to the limit and that a negative reaction from them will have devastating consequence on the continued peaceful coexistence of all communities in the area.
He said this in reaction to the Zamfara massacre that left 39 persons dead.
The monarch stated that if not for the bravery of vigilante groups who confronted the bandits, the casualty figures would have been higher.
Emir Abubakar spoke Friday evening when five Northern Governors visited him in his palace.
Giving insight into what really happened, the Emir alleged that 600 bandits made attempt to invade Zurmi but were repelled by vigilantes.
"They came on 200 motorcycles with three persons on each bike. Each of them was well-armed. We stationed 500 vigilante members who stood their ground and gallantly fought the bandits.
"Unfortunately, these same bandits turned their anger on travelers and other villagers on their way here, that was why we had 39 people killed.
"Thes terrorists are known to us. Their major hide-out is in a village called Kagara, very close to Bafarawa in Sokoto State, and a few kilometers from Shinkafi in Zamfara State. But despite several appeal to security agencies to storm the area, our appeals have failed.
"I need to state here that majority of weapons used by bad people in this country are brought in from this area. I had reason to personally inform Zamfara State Director of SSS sometimes back of a large cache of weapons being brought into the country but no concrete action was taken until the containers were moved away.
"I am happy that other Northern Governors are here because we believe the solution to this problem lies in cooperation among all of you.
"I don't need to repeat here that we need a full battalion of soldiers here and in areas surrounding Maru, Maradun, Shinkafi and Zurmi LGAs," the Emir said.