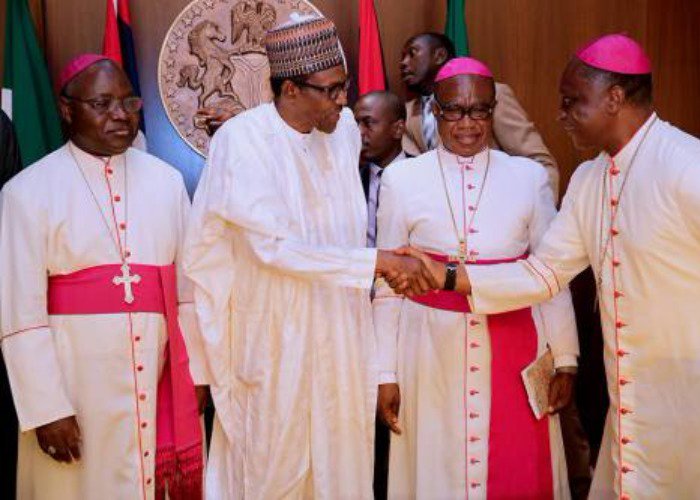 The Catholic Bishops Conference of Nigeria (CBCN) on Sunday gave reasons why they confronted President Muhammadu Buhari with the truth on several national issues facing the country.
Recall that the clerics met Buhari in a close-door meeting last week.
CBCN President and Archbishop of Jos, Ignatius Kaigama, stated that the bishops "did not suddenly come up" with the decision to confront Buhari with the truth.
"It is the fruit of long experience of what our people are going through. We are at the grassroots with the people. So we see, we hear and we feel what the people are going through.
"That's what informed our going to the president just to share with him what our people are going through", he told Thisday.
Kaigama, recalled that at the meeting, the president was calm, respectful and gave the impression that he took the message well.
The christian leader observed that "the need for equitable distribution of resources and appointments in security or high level appointments" remain critical challenges to the administration.