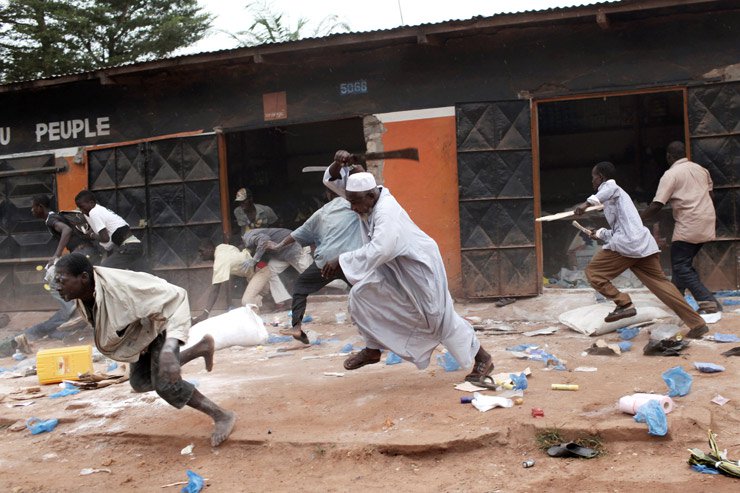 Abubakar Abdullahi, the Muslim Imam, who hid over 200 people, mostly Christians, inside a mosque during the recent Plateau attack, has revealed that six of his children are adherents of the Christian faith.
Recall that unknown gunmen, suspected to be herders, had attacked villages across three local government areas of the state, killing at least 100 persons.
Abdullahi was said to have rendered assistance to the fleeing persons by offering a mosque in Nghar Yelwa, his village, as a place of refuge.
The 83-year-old man, said he gambled with his life to save the Christians from the attackers.
He, however, said as long as he lived, he would continue to save lives.
Abdullahi said he was inspired to help the fleeing residents because of the relationship of Prophet Muhammad with people of different backgrounds.
"He preached to Christians, pagans and idol worshippers. He had a cordial and peaceful relationship with everybody regardless of their religion," he said.
"One of my wives is from Berom ethnic nationality and six of my children are Christians.
"At present, I have only one wife; but before, I had three wives, two of them are dead. I'm now with only one wife. I have 20 children and many grandchildren.
"Most of the people who trooped into the mosque are Christians. I accommodated them inside the mosque. We gave them cover.
"I gambled with my life, because there was every tendency for them to attack me.
"I was threatened, and my life was in danger, I even fell down because of the confusion. But because they saw that I am an old man, they left me and went elsewhere."
Abdullahi, who hails from Misau local government area of Bauchi state, said he had never witnessed such attack in his life.
"I have never experienced such a terrible situation as this in my life. The recent ugly incident is unprecedented," he said.
"What you don't like, don't do it to other persons. Religion is between individuals and God. Nobody has any certificate to go to heaven. Nobody is licensed to take the life of another person," he said.
"We should learn to value human lives, don't tamper with my life, I won't tamper with your life. If you value human life, you won't have the mind to kill somebody."
Just recently, President Muhammadu Buhari directed Governor Simon Lalong of Plateau him for "a handshake and national honour."