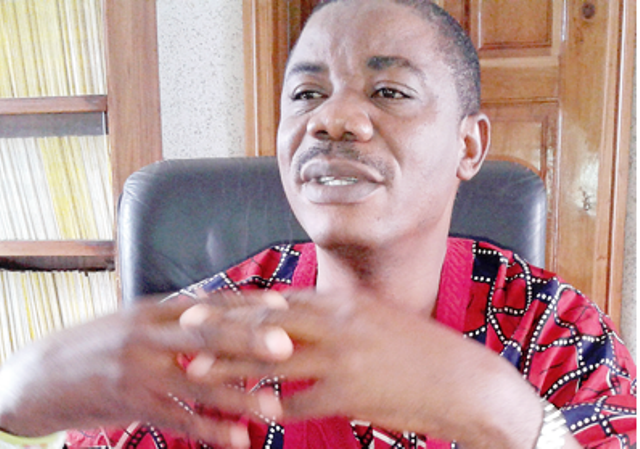 The Ousted chairman of the All Progressives Congress (APC) in Ondo State, Hon. Isaac Kekemeke, has said Governor Oluwarotimi Akeredolu is still angry with him over his role prior to the September 3, 2016 governorship primary elections of the party.
Kekemeke who said he didn't work for Akeredolu as an aspirant, stressed that the governor was not magnanimous in victory and has refused to forget the past.
The legal practitioner who spoke with newsmen in Akure, the state capital said he had written congratulatory letter to Akeredolu immediately after his Victory at the poll, pleading with him to carry everyone along.
Kekemeke said " I don't think that Governor Akeredolu has forgiven me or a great number of members of the party for our disposition to him prior to his becoming governor.
"But when he won, I did write to him to congratulate him on behalf of the party and to tell him that he should understand that he is governor of not only members of the party but the entire State irrespective of political inclination
"I told him that he should forget about the past and put all of us together for the good of our party and the state. I thought that was the best I could offer him given that I was sidelined during the inauguration but it didn't quite make too much meaning to me
"But prior to the inauguration, he had called me to say let us go to Independent National Electoral Commission (INEC) to obtain his Certificate of Return and we were there together
"He also invited me to be part of the handover ceremony and I was there. But thereafter, things changed at the inauguration and the constitution of inauguration committees. We were sidelined, but we didn't think it as anything to howl about or to make noise about and thereafter it was clear that he didn't want to work with me. "
Kekemeke who also spoke about his removal as the chairman said the National Chairman, John Odigie – Oyegun acted in error by removing him and appointing an acting chairman.
He said "There is nowhere in the provisions of the APC Constitution, where power is donated to the national chairman to act as a sole authority for removing and appointing officers for the party ".
He, however, denied engaging in party activities during the 2016 governorship election in the state.