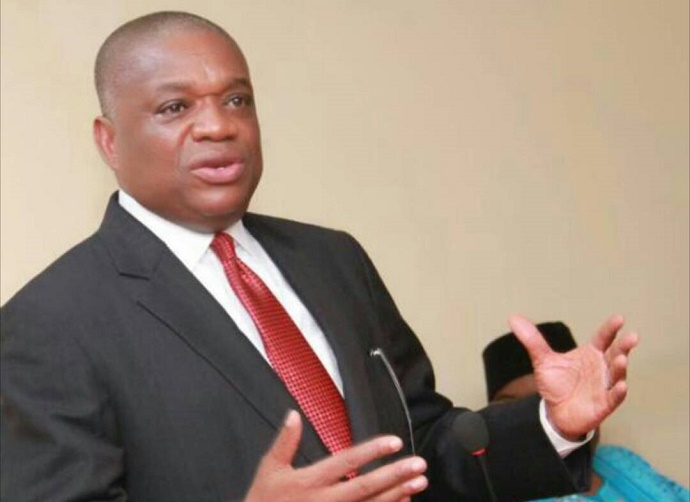 Orji Kalu, former Governor of Abia State, has thrown his weight behind the call for an Igbo president in 2023.
The All Progressives Congress, APC, chieftain said allowing an Igbo person to assume the leadership role of the country would finally bring to an end protests in the region.
Speaking with journalists in Abuja, yesterday, the former governor dismissed the insinuations that Igbos would divide the country if elected as President.
According to Kalu,"It is the right thing to do, Nigeria is built on a tripod. When you allow the South East to have the Presidency by 2023, that will be the end of the civil war.
"The South East has had the Chief of Army Staff, the Inspector General of Police. So it is only natural for the South East to have the Presidency.
"No man has the capacity to divide this country, the country will fight such a man. It is not possible, so the fear in the minds of people that the Igbo are pushing for secession only amounts to imbalance in perception.
"Take a look at Lagos State, Igbo have over fifty percent of investment here. Go to Abuja, almost seventy per cent of its investment are owed by Igbo.
"So, where are the Igbos going to go outside Nigeria. All these kind of talks are just blackmail . We should stop the blackmail . An Igbo president will bring prosperity to Nigeria , because the Igbo man or woman had the capacity for business and investment in areas outside their homeland.
" So, Igbo presidency is a thing the country should do with joy and pride in showcasing an Igbo man as President."