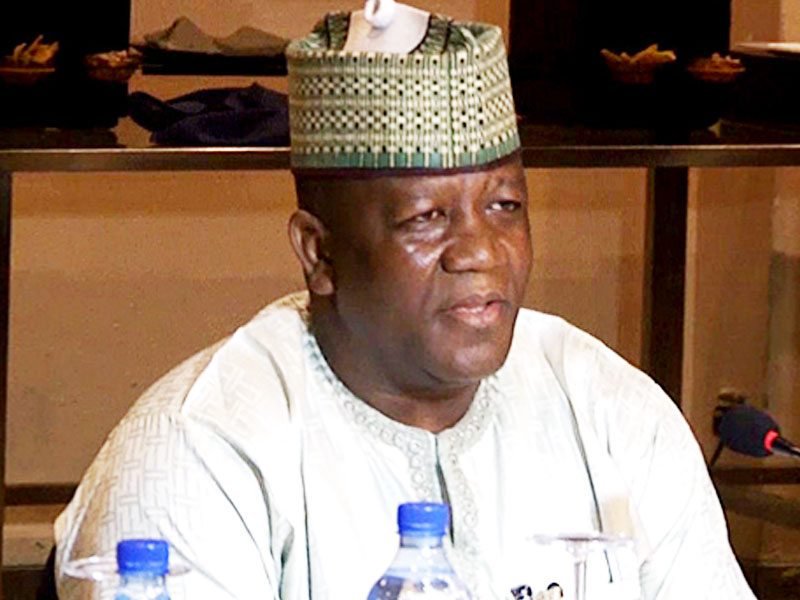 Chairman of the Nigeria Governors' Forum, NGF, and Governor of Zamfara State, Abdulaziz Yari has condemned the freezing of accounts belonging to Benue State government by the Economic and Financial Crimes Commission, EFCC,
Yari speaking to State House correspondents after meeting the Acting President, Yemi Osinbajo, at the Presidential Villa, Abuja, on Wednesday, said freezing of account was an attempt to shut down the state.
He also described the action of EFCC as unconstitutional, and wrong, especially as the state was still battling with security challenges.
According to him, "The freezing of any account of the state government, whether Benue or anywhere is unconstitutional and is not right. That is shutting down government. Government must spend, most especially Benue that is facing insecurity challenges.
"Well, we don't know why the EFCC took the action. But if indeed EFFC freezed the account, from my point of view, it is wrong.
"This government will not sit down and oversee unlawful operation from the security agencies. From what happened yesterday (Tuesday, Daura sack), everyone can understand that government is following due process and the laws of Nigeria.
"For one to just send security agencies to shut down the National Assembly, and the action that followed, that is what gave credit to this government by local and international community.
"Similar thing had happened in 2011 and 2014 respectively, but nothing was done about it, this time around, government said enough is enough. But the government of Muhammadu Buhari is following due process and will never oversee an unlawful activity by any security agency. So in the case of Benue, I believe something must be done."