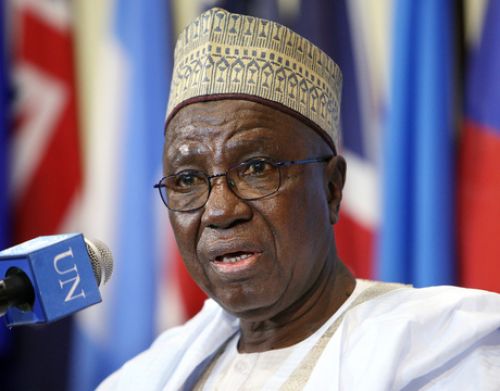 Nigeria's immediate past Minister of Foreign Affairs, Ambassador Aminu Wali, has said Imo State Governor, Rochas Okorocha, erred in erecting a statue in honour of the President of South Africa, Jacob Zuma.
Zuma had been in power since 2009, but his administration has been riddled with many allegations of corruption which led to his resignation Wednesday evening.
However, Wali told SUN newspaper that it was morally wrong in the first place for Okorocha to have erected the statue in Zuma's honour, saying that he could not see the contribution Zuma made in the development of this part of the world.
He said the action was part of some of the governor's excesses, and that the All Progressives Congress was supposed to call him to order.
Wali added that it was of paramount importance for political parties in the country to develop the culture to be in charge, rather than the individual elected on the platform.
He said: "As far as we are concerned, this is a federal system and of course, morally speaking, the statue should not be doing anything there in the first place," Wali said.
"For me, it should never have been put there in the first place. I cannot see the contribution that the president of South Africa made to any development of this part of the world.
"In fact, we have always been in competition if you look at what is happening to our people in South Africa and Zuma's government never made any effort to really address the issue of Nigerians being massacred in South Africa.
"It is begging the question even to ask whether Zuma's statue should be there or should be demolished," Wali added.
He said what happened in South Africa was democracy at work and party politics being practiced where the party was the supreme authority that dictated and guided the government.
Wali further said like the ruling African National Congress (ANC) of South Africa, the Peoples Democratic Party (PDP) missed the opportunity in Nigeria to entrench the principles of the supremacy of the party.
"We have come to that stage, but at the moment, I don't think we are there yet. Not just quite. What could have happened, maybe the PDP, when we started it, could have really settled down.
"But I think we made big, big errors in the first place because most of the founding fathers did not go for any elective office," Wali declared.