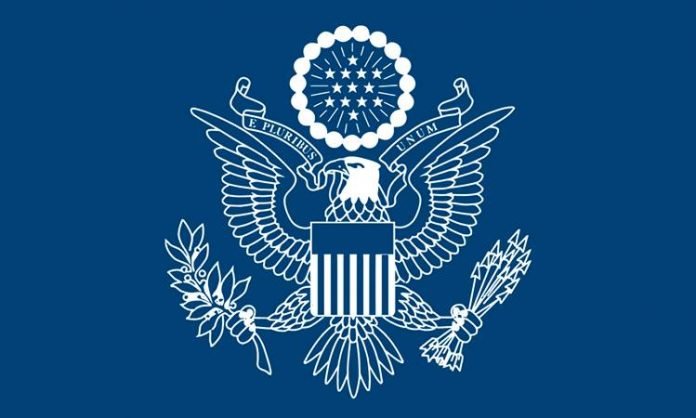 The US embassy says it hopes to resume consular operations in Abuja after the Eid-el-Kabir holidays.
A temporary stoppage of consular services in the nation's capital was on Tuesday announced by the US embassy.
The embassy had said the development would mean a halt of visa operations and services for American citizens.
The US embassy had cited "reasons beyond our control" but noted that consular functions at the US consulate in Lagos will not be affected.
In an updated notice on its website, the embassy said: "American citizens in northern Nigeria with urgent travel needs who are travelling before Eid-el-Kabir and who are willing to re-schedule their travel through Lagos should contact the ACS office at Consulate Lagos (01460 3600 and [email protected]) to discuss their options.
"Those travelling after August 23 should follow-up with [email protected] to confirm their appointments closer to their appointment date.
"We regret the inconvenience this has caused to our applicants in Abuja and hope to resume operations after the Eid-El-Kabir holidays."
The federal government has declared Tuesday, August 21, and Wednesday, August 22 as public holidays to celebrate the 2018 Eid-el-Kabir.
Abdulrahman Dambazau, minister of interior, made the announcement on Thursday.