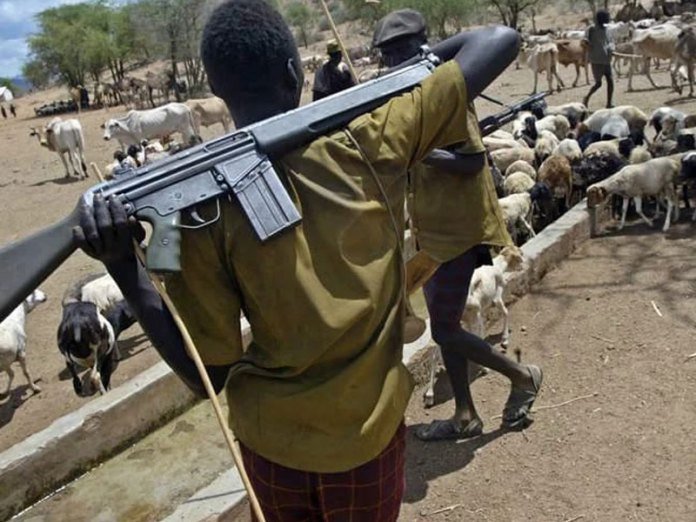 Two persons have been reportedly killed while three others were injured by suspected Fulani militia in Agasha town, Guma Local Government area of Benue State.
The three persons shot by the herdsmen are currently receiving treatment at an undisclosed hospital.
When contacted, Police spokesperson, DSP Moses Yamu said he was yet to get the information from the Guma Divisional Police Office.
However, president of Tiv Barenda Association (TBA) Chief Aondona Adzuu, told The Nation that the Fulani herdsmen stormed the house of the victim called Asema at about 2am when everyone was fast asleep.
"They surrounded his house located on Tilley Gyado Farm road in Agasha town and shot him dead before rustling his 100 cows.
"While escaping, they shot and wounded three other persons who are receiving treatment at a hospital,"said Chief Adzuu.
Adzuu, who is a community leader in Agasha, said that the second person died as a result of the gunshot he sustained from the attackers.
This is the second time Agasha town is coming under herdsmen attacks.