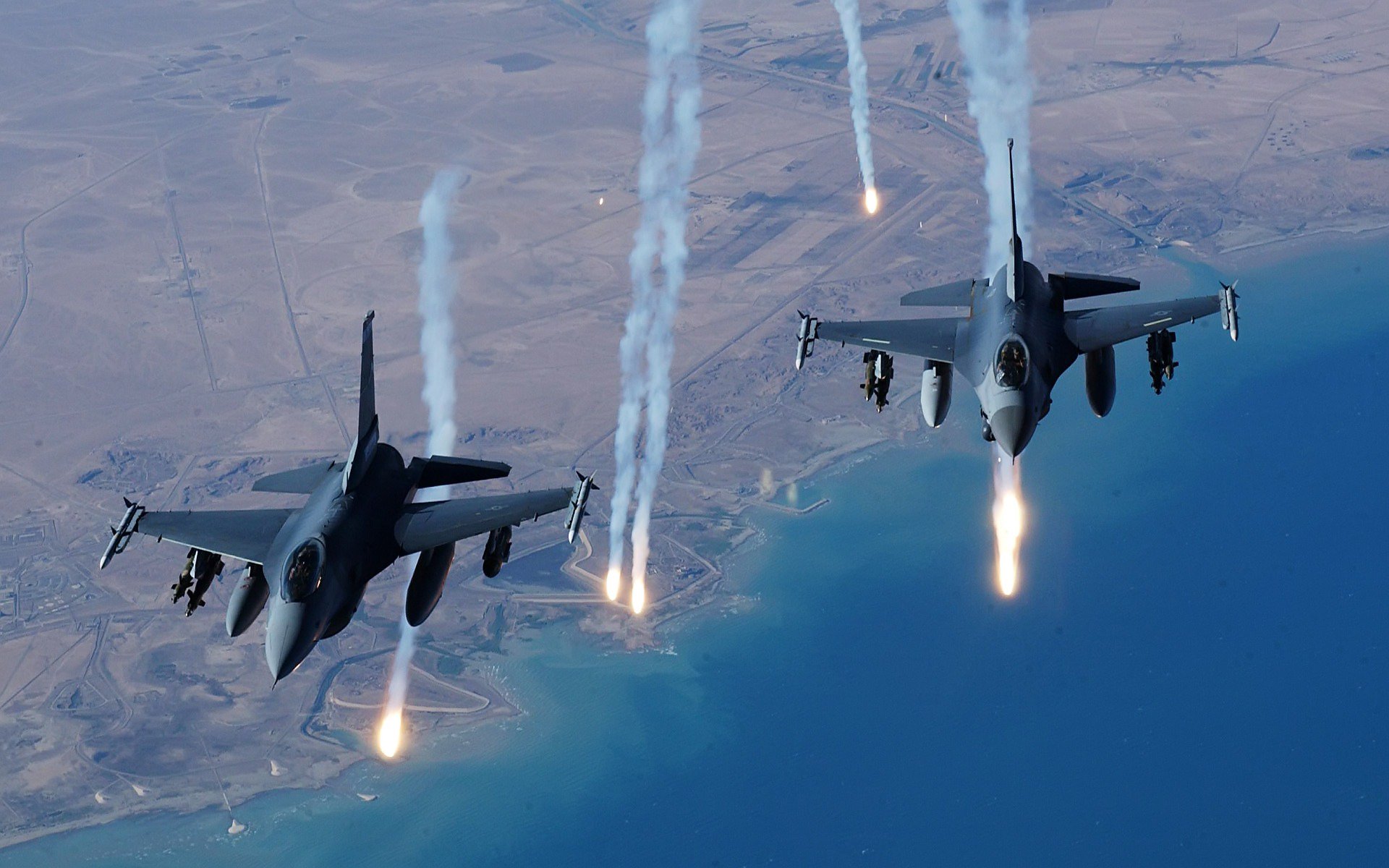 An Israeli F-16 fighter has been shot down by Syrian anti-aircraft fire on a raid to destroy Iranian facilities allegedly responsible for launching a drone into Israel.
The UK Guardian on Saturday said the Israeli military claimed it shot down the drone and struck Iranian targets in Syria after what it called a "severe and irregular violation of Israeli sovereignty".
Israel's chief military spokesman, Brigadier General Ronen Manelis, said Israel held Iran directly responsible for the incident.
"This is a serious Iranian attack on Israeli territory. Iran is dragging the region into an adventure in which it doesn't know how it will end," he said.
"Whoever is responsible for this incident is the one who will pay the price."
The military says its planes faced heavy anti-aircraft counter fire from Syria that forced Israeli pilots to abandon an F-16 jet that crashed in the Jezreel valley in northern Israel. It said the pilots were injured and evacuated to hospital. Sirens sounded in northern Israel as a result of Syrian fire.
Israeli military spokesman Jonathan Conricus said on Twitter that Iran was "responsible for this severe violation of Israeli sovereignty".
"IDF (Israel Defence Forces) has targeted the Iranian control systems in Syria that sent the [unmanned aircraft] into Israeli airspace. Massive Syrian anti-air fire, one F16 crashed in Israel, pilots safe," Israeli military spokesman Lieutenant Colonel Jonathan Conricus said on Twitter on Saturday.
According to a separate military statement, Israeli forces had identified an "Iranian UAV" launched from Syria and intercepted it in Israeli airspace with a combat helicopter.
The military was "monitoring events and is fully prepared for further action".