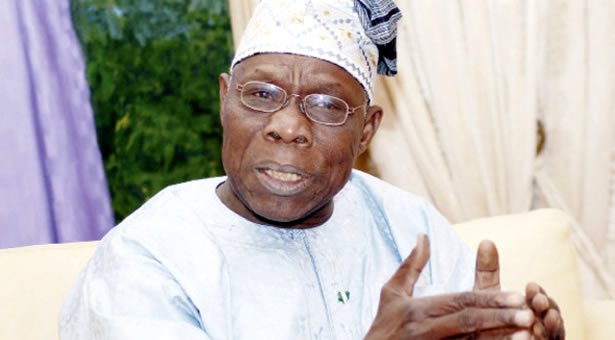 Olusegun Obasanjo, former President has launched another attack at President Muhammadu Buhari over his administration's handling of the fight against corruption.
In his latest attack, the former President maintained that Buhari has corruption on his nose.
In an interview with Germany's international broadcasting outlet, Deutsche Welle, Obasanjo said the president's anti-corruption fight has been polluted by people in his inner circles.
Obasanjo said the president could do better on how he goes about the war on curruption.
He said if he was the president, he "I would make sure people in charge of anti-corruption institutions are people of integrity. There is no point in fighting corruption beyond you and you have corruption on your nose."
On his newly formed movement, Coalition for Nigeria movement, CNM, the former president said the movement will truly help Nigerians to move away from the old order of politics and into a new age where the interests of the citizens are truly represented.
He said, "It (Coalition for Nigeria) is not an old wine in a new bottle, but a new wine in a new bottle. I will not stand in the way of that movement if it decides to become a party. But in that case, I will withdraw."
Recall that Obasanjo had on January 23, 2018, in a statement titled, "The Way Out: A Clarion Call for Coalition for Nigeria Movement", lambasted Buhari over his inability to successfully run the affairs of the county.
In the statement, the former President cautioned Buhari against seeking a second term in 2019.