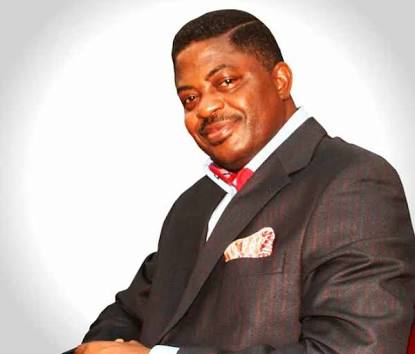 The Post Master General and Chief Executive Officer (CEO) of the Nigerian Postal Service (NIPOST), Barr Adebisi Adegbuyi has said that the current trend in communication technology cannot kill NIPOST.
Adegbuyi disclosed this during the 1st Perennial Delegate Conference of Senior Staff Association of Statutory Corporations and Government Owned Companies (SSASCOG) in Calabar on Thursday with the theme: "The role of labour in posting the post to posterity".
"Because of technology, we are providing a lot of service to a larger community of Nigerians, we are everywhere, in fact we are where others cannot reach, NIPOST has become more relevant.
"All our counters are being automated, many are providing online financial service, digitalized addressing system, address verification, identification and authentication, it is helping the post, technology is helping the Post to improve in its quality service delivery and enhance it revenue base, it is a welcome development," he submitted.
He said: "A lot of people think that technology will kill NIPOST, but it is an enabler, it has destroyed the past and created opportunities for the future, the Post has embraced technology.
"In the area of e-commerce, people now place orders online and somebody must deliver the goods to those who made the order, technology has really enhanced the performance of the post and we are bridging the gap."
He explained that if the reform bill of the service was signed into law, it will enhance the revenue performance of the country and boost the economy.
"The bill to reform NIPOST will enhance revenue performance and it is essential to the growth of the economy and when the bill is passed NIPOST will rake in billions of naira annually and there is already efficiency in the service but with the reform there will be much more to offer to Nigerians.
"The bill is an enabler, it will open up so many windows of opportunities for Nigerian Postal service to remain relevant in providing services to the generality of the Nigerian Public and therefore enhance the revenue base of the government, it will generate a lot money, it has capacity to rake in huge amount of money to the country," he said.
Adebguyi who was represented by, Director of Human Resources Management, Alhaji Aliu Mahmoud said NIPOST had embraced technology and it had enhanced the performance of the post.