Hundreds of residents of Gbekuba, Araromi, Akilapa, Oladele and Agbofieti communities in Apata area of Ibadan, the Oyo state capital, Saturday morning took to the streets to protest incessant attacks on members of the communities by some people believed to be ritualists.
The latest attack, according to the them, was Thursday's attack on the Chairman of the landlords association in the area by suspected Badoo cult members.
The residents, who trooped out as early as 7.00a.m, while expressing their displeasure over incessant dumping of rituals at strategic junctions within the community by suspected ritualists headed by one Lekside, informed journalists that the attacks on residents have been going on for some time.
They lamented that Chairman of Ifelodun Estate Landlords/Landladies' Association, Engineer Samuel Olayinka who was attacked during the week landed in a hospital for preventing the gang from placing fetish objects in the community.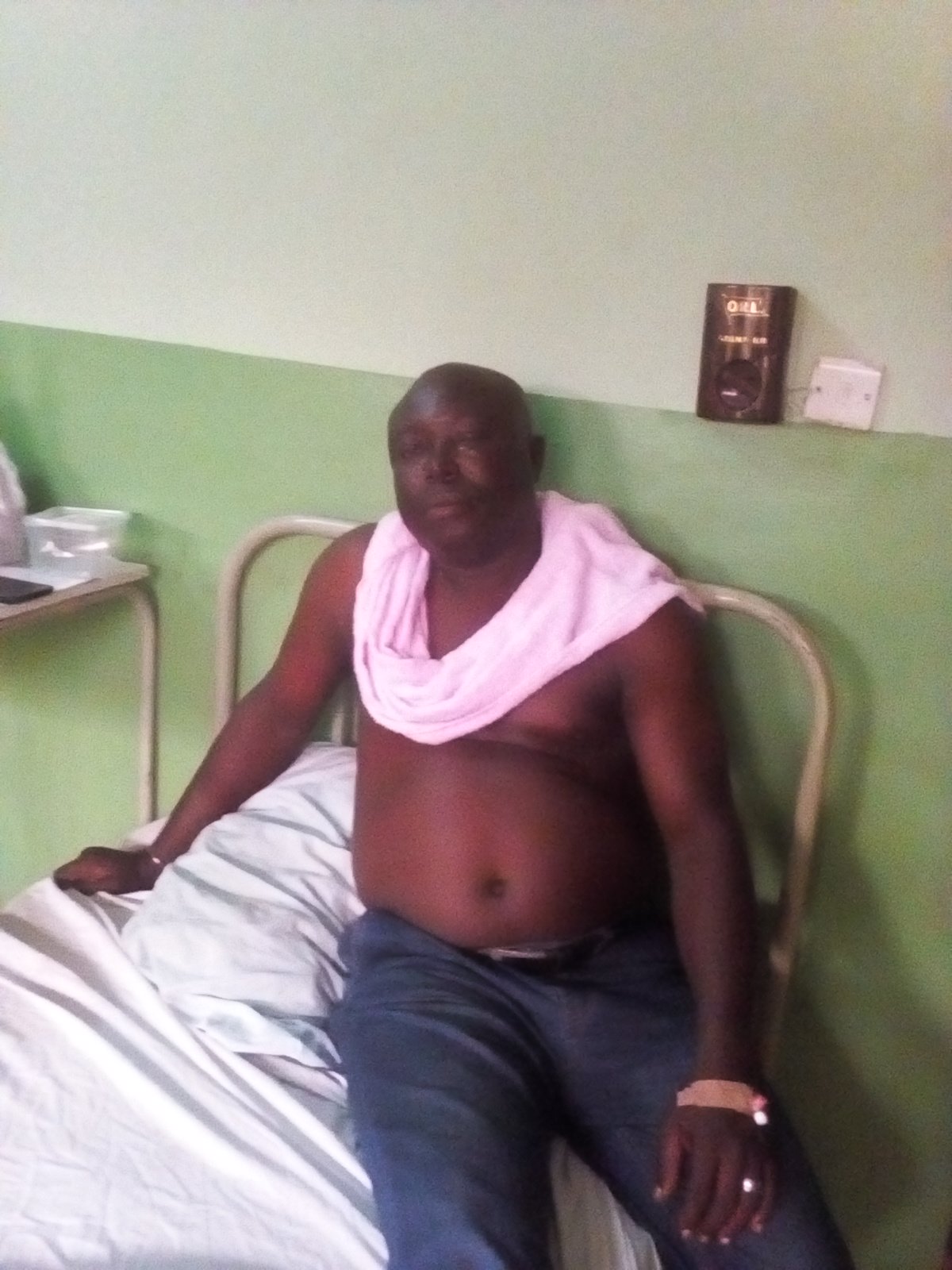 DAILY POST learnt that Olayinka, who is also the chairman of the Association of Water Well Drilling, Rig Owners and Practitioners (AWDROP), Oyo state chapter, drew the wrath of the ritualists, numbering about 12, after calling the attention of night guards.
Trouble started when Olayinka was driving back home early hours of Thursday with his wife.
On sighting the ritualists in white clothes and fetish objects, he beamed the headlight of his vehicle and shouted at them.
Olayinka then drove back to call the leader of night guards on duty.
However, on getting back to the scene, the suspected ritualists seized the chairman, the night guard and dragged the duo into their expansive compound located close to the junction.
Olayinka was beaten to coma by the suspected ritualists, who also vandalised his vehicle.
The furious residents insisted that Lekside and his cohorts must vacate the community.
It took the intervention of a team of policemen from the Apata police station before the situation was brought under control.
Efforts made by DAILY POST to get reaction of the state Police Command on the matter proved abortive as calls put through the Public Relations Officer of the command, Adekunle Ajisebutu were not answered as at the time of filling this report.