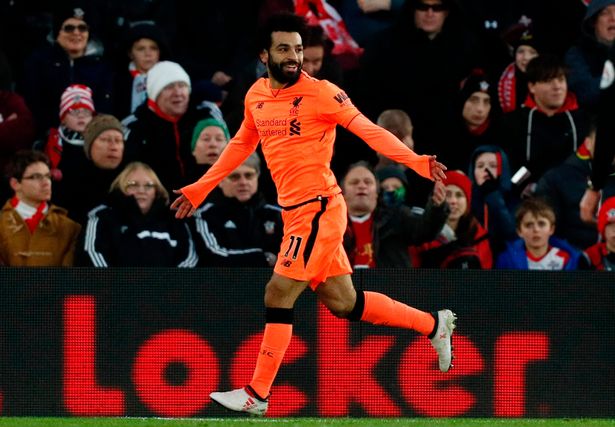 Former Arsenal striker, Thierry Henry, has admitted he wants Liverpool winger Mohammed Salah, to win the Golden Boot this season.
However, Henry says he cannot see him beating Spurs striker Harry Kane to the prize.
Salah has made a big impact since his summer switch from Roma, scoring 22 goals in the league alone this season. He is currently one goal behind Kane, who is seeking to win it for the third consecutive season.
Henry, who scored 175 Premier League goals and won the Golden Boot on four occasions, hopes that Salah can claim the title.
"I would like Mo Salah to win it," Henry said on Monday Night Football.
"Just because it is a good story. It is a great story.
"Harry Kane also because he would win it three years in a row and that would be a great story.
"But Mo Salah, I don't remember a player playing like that in his first season.
"People will tell me that it is not his first season, because he played at Chelsea before, but let's give him that, this is his first season playing week in, week out.
"I think he brings something else to the game. I like the way that he plays, he goes in behind.
"But Harry Kane will be there."