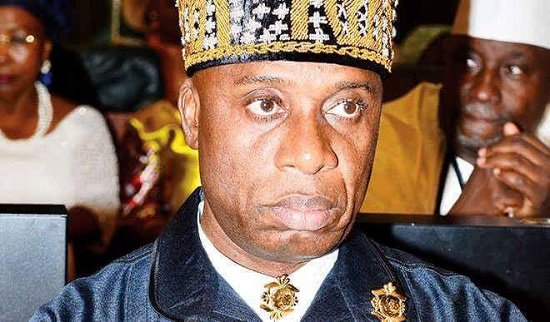 The Peoples Democratic Party, PDP, on Friday maintained that corruption is very dominant in the All Progressives Congress, APC-led government.
PDP stated this in reaction to a statement credited to Rotimi Amaechi, Minister of Transportation.
Amaechi had said corruption will return to the country if President Muhammadu Buhari is voted out in 2019.
In a statement by its spokesperson, Kola Ologbondiyan, the former ruling party said Amaechi should face his "luckless task of marketing a bad product," and stop arrogating sainthood to anyone solely because of partisan solidarity.
Ologbondiyan said the Minister ought to know that "the Buhari administration is swimming in an ocean of corruption."
He said, "It is unfortunate that Amaechi and others like him are yet to come to terms with the fact that Nigerians now know that the APC deceived them into believing that they were saints.
"Amaechi's approach is typical of an overwhelmed salesman of a rejected product who must engage in a shouting bout to gratify his desperate paymasters.
"By trying to re-enact the outworn APC propaganda of tagging others as corrupt while vainly posturing as saints, the campaign director has not only exposed their disdain for Nigerians but also the fact that the Presidency and the APC are now mortally afraid of the repositioned and re-oriented PDP ahead of the general elections."