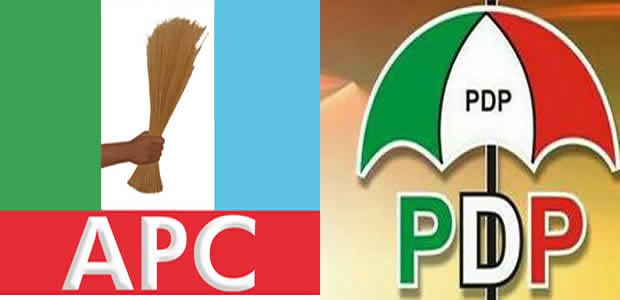 Alhaji Aminu Yusuf, deputy chairman of Peoples Democratic Party (PDP) in Niger state has defected to the All Progressives Congress (APC).
Mrs Fatima Tijani, National Women Leader of the APC, was among the bigwigs that received Yusuf and 35,000 other defectors into the fold in Minna on Saturday.
Some of the defectors came from other political parties.
"The deputy chairman of PDP decamping to APC shows that the PDP in Niger state has seen the good performance of the APC in the state.
"It means that something good is coming from our party so we should keep it up.
"I will tell all of you that have just joined us to move into the villages to woo more members for us," Fatima Tijani said.
In his remarks, Governor Abubakar Bello said his government programmes and policies attracted the defectors to APC.
Bello said that with the level of defectors from the PDP, the APC would sweep the 2019 general elections in the state.
He lauded President Muhammadu Buhari for assisting the state with bailout funds to pay salaries and bankroll other development projects.
At the ceremony, Alhaji Jibrin Imam, the APC chairman in the state announced the endorsement of President Buhari and Governor Bello for the 2019 general elections.
He said that the APC in the state is one big family without rancour, adding that "because we are one happy family, our state is moving forward.''
The state APC chairman said that some of the defectors have been integrated into the party and rewarded with political appointments.
The ex-PDP chieftain, Yusuf, who spoke on behalf of his supporters, said that they were moved to decamp because of the developmental strides of the APC in the state.
Aminu assured that the defectors would ensure APC victory in the next general polls.