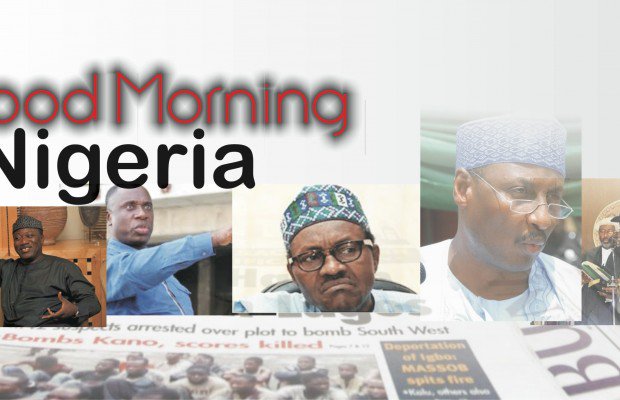 About twenty-one (21) political parties that promised to work together have vowed to dislodge the ruling All Progressives Congress (APC), from power in the 2019 general elections in Oyo State.
The parties which include Alliance for Democracy (AD), Labour Party, KOWA Party, Unity Party of Nigeria (UPN) Fresh, National Conscience Party (NCP) and PPN and fourteen (14) others noted that they were coming together to pursue a collective front in a bid to liberate the state from the oppression of the ruling party.
The coalition in a communique issued at the end of its maiden meeting on Thursday in Ibadan said they agreed to work together with a promise to stop the dominance of the APC and the PDP in the state, noting that the state "needs fresh air" to make progress.
The group in the communique signed by the state chairmen of AD and Labour Party, Chief Olusegun Akinropo and Mr Gbenga Olayemi respectively on behalf of the 21 parties in the coalition, a copy of which was obtained by DAILY POST on Saturday, said they had agreed to "align and rescue power from the oppressive APC in Oyo State.
The duo of Akinropo and Olayemi in the communique said "We have also agreed to stop the negative dominance of the PDP and the APC and to team up to pursue our dreams in a collective choice of a political party in the 2019 election".