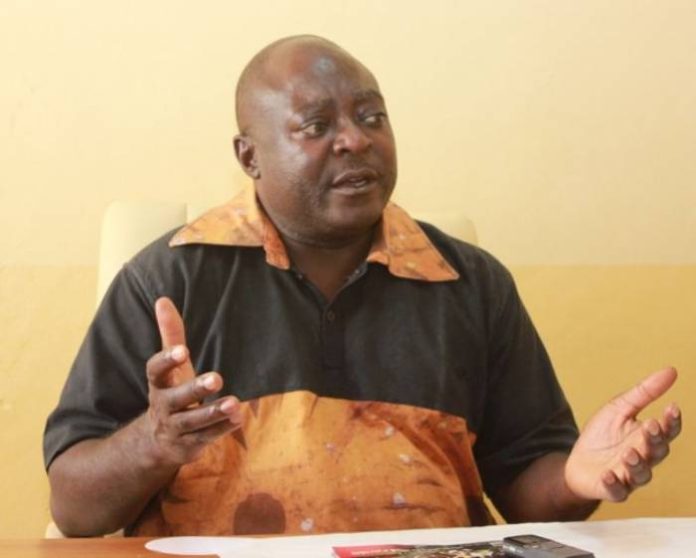 Plateau State Commissioner of Science and Technology, Hon. Dan Manjang, has unveiled plan to organised a science and technology summit to come up with a strategic policy to make the state a hub of technology in northern Nigeria.
He said the state has great potentials for science and technology in the North with sufficient and relevant equipment in different institutions where technological equipment are fabricated.
Manjang disclosed this when Officials of the Correspondent Chapel of the Nigerian Union of Journalists Plateau State, paid him a familiarisation visit in his office at the Joseph Gwomwalk Secretariat Jos.
He stressed that it was in Plateau that a 15-year-old secondary student fabricated a modern tractor which was examined and approved by Vice President Yemi Osinbajo during his visit to the state.
The Commissioner said he would think outside the box to enable him woo local and foreign investors as well as local and International donors to invest massively in the technological potentials of the state.
He explained that attention would be shifted to the school of relevant technology board, Katako, Science Incubation Centre and Government Technical Collage Bukuru where technological equipment for practicals in secondary and tertiary institutions in the state are fabricated.
He said the state will partner with Facebook, WhatsApp and MicroSoft to propel activities of science and technology in Plateau and in northern Nigeria.
He assured Federal Government of the commitment of Plateau State in continuing to contributes immensely in the development of science and technology in the country despite the dwindling resources.
Earlier in his remarks, Chairman of the Correspondent Chapel, Aminu Yusuf-Idegu, pledged the commitment of the chapel towards projecting science and technology activities in the state.
He noted that the world is moving towards science technology and Plateau state cannot afford to Stay backward, having contributed in immensely in the past in the development of technology in the country.
AD:
To get thousands of free final year project topics and materials sorted by subject to help with your research
[click here]