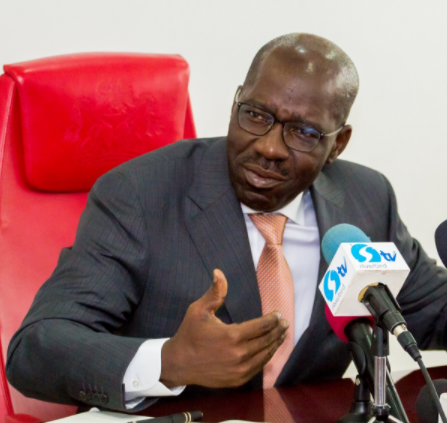 Edo State Governor, Godwin Obaseki on Monday admonished farmers and residents of the State not be scared out of their farms by herdsmen.
Obaseki, speaking at a symposium organized by the Correspondents Chapel of the Nigeria Union of Journalists (NUJ), Edo State Council stated that not all herdsmen were killers.
The governor who was represented by the Special Adviser on Food Security and Agriculture, Mr. Joe Okoje, disclosed that a 7-man committee which includes Divisional Police Officers (DPOs) and DSS, has been inaugurated in each of the 18 local government areas of the State to address the crisis.
He said the ban on night crazing and arms-carrying herdsmen in the State was part of his administration's plans to address the menace of herdsmen/farmers' clash.
"Not all herdsmen are killers. Some of them are doing genuine business. We should not allow the bad herdsmen's activities scare us from our farms.
"In every society, you have the good, bad and ugly; and there have always been Fulani herdsmen since we were kids. That is what we are seeing now," Obaseki said.
The State Commissioner of Police, Mr. Johnson Kokumo, also at the event said no case of herdsmen invasion in the State had been left unattended to by the police.