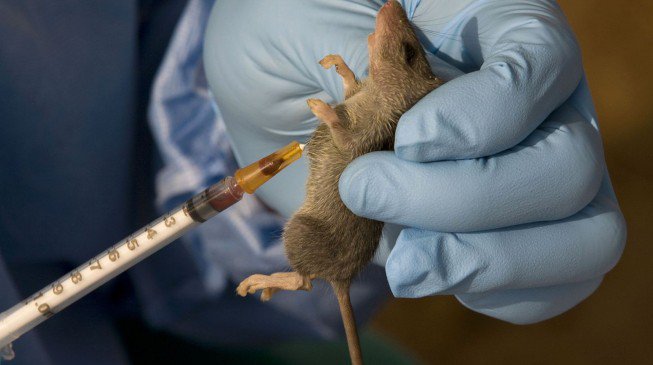 The Osun state government on Tuesday described as untrue the reported case of Lassa fever in the state, adding that only isolated death case of a patient from a neighbouring state was recorded.
This was contained in a press statement signed by the Commissioner for Information and Strategy, Mr Adelani Baderinwa, and made available to newsmen in Osogbo.
Baderinwa explained that the patient was admitted at the Obafemi Awolowo University Teaching Hospital Ile-Ife, and later died.
According to him, the government of Osun, in its proactive measure and prompt response quarantined individuals around the hospital who must have had contact with the late patient to prevent spread of the disease.
The statement, however, advised residents of the state to maintain high level of hygiene and keep their foodstuffs away from rodents.
" Osun State government wishes to inform the general public that there is no outbreak of Lassa fever in any part of the state. There has not been any report on the spread of the disease by our medical personnel who are observing patients in hospitals.
"There is no reason for anybody to panic on the report of a suspected Lassa fever case in the state. What was reported is an isolated death case of a young man who came from a neighbouring state. The young man who was suspected of carrying Lassa fever disease from the neighbouring state died at the Obafemi Awolowo University Teaching Hospital Complex, Ile-Ife.
"As a proactive measure, the medical personnel had to quarantine those who had contact with the strayed deceased for observation. This is a normal medical procedure, and does not mean the quarantined people are possibly carrying lassa fever disease. As at today, there has not been any other confirmed Lassa fever case except that of the young man from a neighbouring state that died at the OAUTHC
"All necessary steps to prevent the outbreak of this disease or any other one in Osun had been pro actively taken. Filth and dirt's are been regularly taken care of, while medical personnel had been on red alert to ensure any unexpected disease outbreak is contained.
"As far as prevention is concerned, Osun government has been proactive while all curative efforts are already set in place.
We urge people to make sure that their environment is clean and keep their foodstuffs away from rodents.
Once again, the government urges the people not to panic, as there is no spread of lassa fever in the state", the statement said.