Nigeria Is Greatest Contributor To Wealth In West Africa
The African Development Bank (AfDB), says Nigeria is the greatest contributor to wealth creation in West Africa, contributing about 75 percent of regional Gross Domestic Product (GDP).
Mr Ebrima Faal, AfDB Senior Director for Nigeria said this in an interview with newsmen at the ongoing Annual Meetings of the Bank in Malabo.
According to Faal, Nigeria's trade policy is anchored on ECOWAS, as it continues to play a coordinating role in the region through both the government and its vibrant private sector.
He said that in terms of free movement of persons, Nigeria had performed relatively well by ratifying the relevant ECOWAS instruments concerning free movement of persons, rights of establishments and free movement of workers.
According to him, Nigeria allows nationals holding valid travel document from all other ECOWAS countries to enter its shores visa-free.
Faal said that Nigeria had continued to make strides in trade integration with efforts to harmonise documentation and streamline processes that would allow for the free flow of trade across its borders.
The country director said "Nigeria has an active Export Promotion Council (NEPC), which champions implementation of the ECOWAS Trade Liberalisation Scheme, the main operational tool for promoting Free Trade in West Africa.
He, however, said there was still much to be done on the integration of its productive value chains, especially in the areas of agriculture and the manufacturing sector for exports.
To this end, he said that the Ebonyi Ring Road project approved by the Federal Executive Council (FEC) in April, would open up Enugu State to trade with Cameroon and other neighbours.
He said that the project, though the initiative of the state government, was a regional road as it crosses through the Enugu-Bamenda road corridor at two points, thereby providing residents in the area with easier access to Cameroon.
According to him, the AfDB is partnering with the Ebonyi Government to realise the project.
"In April 2019, the bank approved a loan package of 70 million dollars for the Ebonyi State Ring Road project. While the project is a state initiative designed to link eight of the 13 local government areas in the state, it has strategic dimensions as it crosses the Bemenda road corridor at two points. Thereby providing residents in its zone of influence with easier access to Cameroon.''
Faal said the bank would continue to focus on improving the institutional framework for the coordination and management of regional projects through capacity support ECOWAS and other regional specialised institutions.
The specialised institutions, he said, are "power pools, corridors development authorities, river basin authorities, and regional statistical authorities'', and national regional integration coordination agencies.
The theme of this year's meeting is "Regional Integration for Africa's Economic Prosperity''.
The Annual Meetings provide opportunities for experts, governments, businesses, civil society, think-tanks and the academia to share their candid assessments on regional integration efforts and dialogue on critical issues concerning Africa's development.
The meeting which opened on Monday with closed door sessions with dignitaries continues on Thursday.
FG sets aside $1.61bn for 24-hour power supply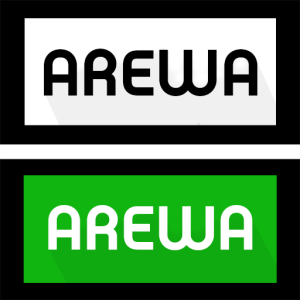 The Managing Director, Transmission Company of Nigeria (TCN), Alhaji Usman Gur, on Sunday, revealed that the Federal Government in collaboration with international donor agencies have set aside over 1.61 billion dollars to ensure constant power supply in the country.
Gur, who is also the Chief Executive Officer of the TCN, revealed this on Sunday in Kano while briefing newsmen at the Kumbotso power sub-station, NAN reports.
According to him, the project will be carried out under the Transmission Rehabilitation Expansion Programme.
"We are rehabilitating and expanding to degree 20, 000 Mega Watts by 2022 across the country," he said.
He noted that, the federal government has already earmarked about N32 billion to compensate Nigerians whose lands, houses and farms could be affected by the Right-Of-Way to create Power Lines for the execution of the project.
"The total amount that we are going to pay for compensation across the country is about N32 billion. And the total project cost is 1.61 billion dollars. The project will be supported by various international donors.
"The compensation for right-of-way from Kumbotso sub-station to Rimi Zagara will cost about N3 billion. We have not completely validated it. The total cost for compensation across the country being provided by the Federal Government, " he said.
Gur, who is also the chairman of the West African Power Pool (WAPP) Committee Executive Board stated that he led the TCN team Kano to validate and look at the route that ran from the Kumbotso Transmission sub-station to Rimi Zakara.
"You know we are going to connect Rimi Zakara to this sub-station (Kumbotso).
"Rimi Zakara is the place we are putting another 330 KV Sub-station, just like this one in Kumbotso.
"The mistake that happened in the past is that we normally award contract for line without doing the study. You know the study will establish who are the people under the right-of-way; and who are those people that are going to be affected by the lines.
"So, we are supposed to have come up with those people and pay them their compensation.
"Unfortunately, this contract was awarded many years, even before I came. It is not only this one, many of them are like that. They awarded the contracts without the payment of compensation.
"That is why now, we are trying to pay the compensation, we are validating it, but we also need to tell people that this takes time, because right now, we have over 1000 people who need to be compensated within Kano alone.
"That is why I am here, I will go through the routes and see exactly what are in the right-of-way. We are actually collaborating with Gov. Abdullahi Ganduje because some people who have land on the right-of-way are seeking for relocation.
"We are going to request to the governor to relocate them and give them land in some other places so that we can build the line," he said.
Court Orders Wind-up Proceeding Against Aiteo Over N259m Debt
A Federal High Court in Lagos has ordered the commencement of a wind-up proceeding against oil firm, Aiteo Eastern Exploration and Production Company Limited, which acquired OML 29 oil bloc in Bayelsa State from Shell Petroleum Development Company in 2015.
The order comes following the company's inability to pay a debt of N259m owed a Port Harcourt, Rivers State-based firm, Charlietam International Services Limited, between December 2017 and March 2019.
The order of the Federal High Court contained in a document seen by SaharaReporters, was filed by one of Aiteo's contractors, through its solicitors, Anthony Enyindah, Victor Okezie and Dr Dickson Omukoro of Ntephe Smith & Wills.
The petitioner is praying the court to wind-up the company on grounds of insolvency pursuant to sections 408 and 409(a) of the Company and Allied Matters Act.
In a six paragraph affidavit verifying the petition, Mr Unye Micah, Managing Director of Charlietam International Services Limited, affirmed that between December 2017 to March 2019, his company rendered services valued at ₦265m and was only paid the sum of ₦6m without payment advice, leaving an outstanding balance of N259m.
The petitioner averred that several demand letters, including those from the petitioner's solicitors were sent to the company's Abuja and Lagos addresses, but as usual Aiteo refused or failed to respond to any of the letters.
In the said letter, the petitioners demanded to be paid the amount owed and informed Aiteo of an impending legal action.
The petitioner also alleged that Aiteo was indebted to several of its local contractors despite repeated demands.
No date has been fixed for hearing of the petition expected to generate a lot of interest in the local and international oil community.
Senate Committee identifies governors, foreigners as illegal miners in Nigeria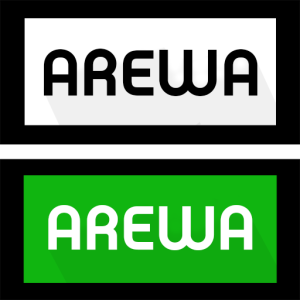 Senate Committee on Solid Minerals, Mines, and Steel Development on Friday identified Nigeria governors and foreigners as biggest syndicates in illegal mining activities across the country.
At an interactive session of Senate Committee with the Ministry of Solid Mineral officials, Chairman of the Committee, Senator Tanko Al-Makura bemoaned the illegal mining activities by some governors and foreigners with reckless abandon.
Senator Istifanus Gyang regretted that local content which should have been a source of huge revenue to the country was left, "with no option than its exploitation by foreign interests."
He explained that privatisation of Ajaokuta Iron and Steel has failed, saying that most of the assets there have been vandalized.
According to him, the vandalisation was made possible in connivance with the Ministry officials.
"Most of the Ajaokuta Steel assets have been vandalized in connivance with the Ministry officials.
"Even other privatised rolling Mills in the country witnessed total vandalisation."
In the same vein, Senator Shehu Tambuwal advocated for establishment of Solid Minerals Support Fund to fund legitimate miners in Nigeria.
He lashed at the Ministry officials who are watching illegal miners carrying out illegal activities without challenge by officials, saying that they don't go to the field, but always in their offices.
"Ministry officials don't go to field, but sit in offices while illegal miners are having field days on sites.
Senator Tambuwal revealed that there were over 10,000 persons mining gold illegally in Niger State which are usually transacted at nights before exporting them to India.
"There are about 10,000 illegal gold miners in Niger State. Not even the former Minister who comes from that state could help matters. Golds are sold at nights and are exported to India."
The Minister, Arc. Olamilekan Adegbite who appeared with some top officials of the Ministry promised to curtail activities of Illegal miners, while seeking the cooperation of lawmakers.