The Nigerian Erosion and Watershed Management Project, NEWMAP, a government agency with support from the World Bank, on Tuesday kicked off fresh moves towards tackling erosion menace and other environmental challenges associated with climate change in Enugu State.
The Enugu State Project Coordinator of the agency, Barr Egechukwu Vincent Obetta made this known at the flag off of the distribution of clean and efficient cook-stoves and sensitization of Enugu residents on the harmful effects of climate change.
Governor Ifeanyi Ugwuanyi of Enugu State was represented at the event by his Deputy, Hon. Mrs. Cecelia Ezeilo.
The flag off was conducted in two phases at the Ohom Orba Civic Centre, where low carbon efficient cook-stoves were distributed to indigent persons, including widows and the St Cyprian Secondary School, Nsukka, which received four institutional stoves, worth over 280,000 each.
It was an opportunity for the Enugu State Project Coordinator of NEWMAP to shed more light into the activities of the agency in Enugu State.
According to him, "the NEWMAP development goals are aimed at reducing the vulnerability of soil erosion in targeted catchment areas.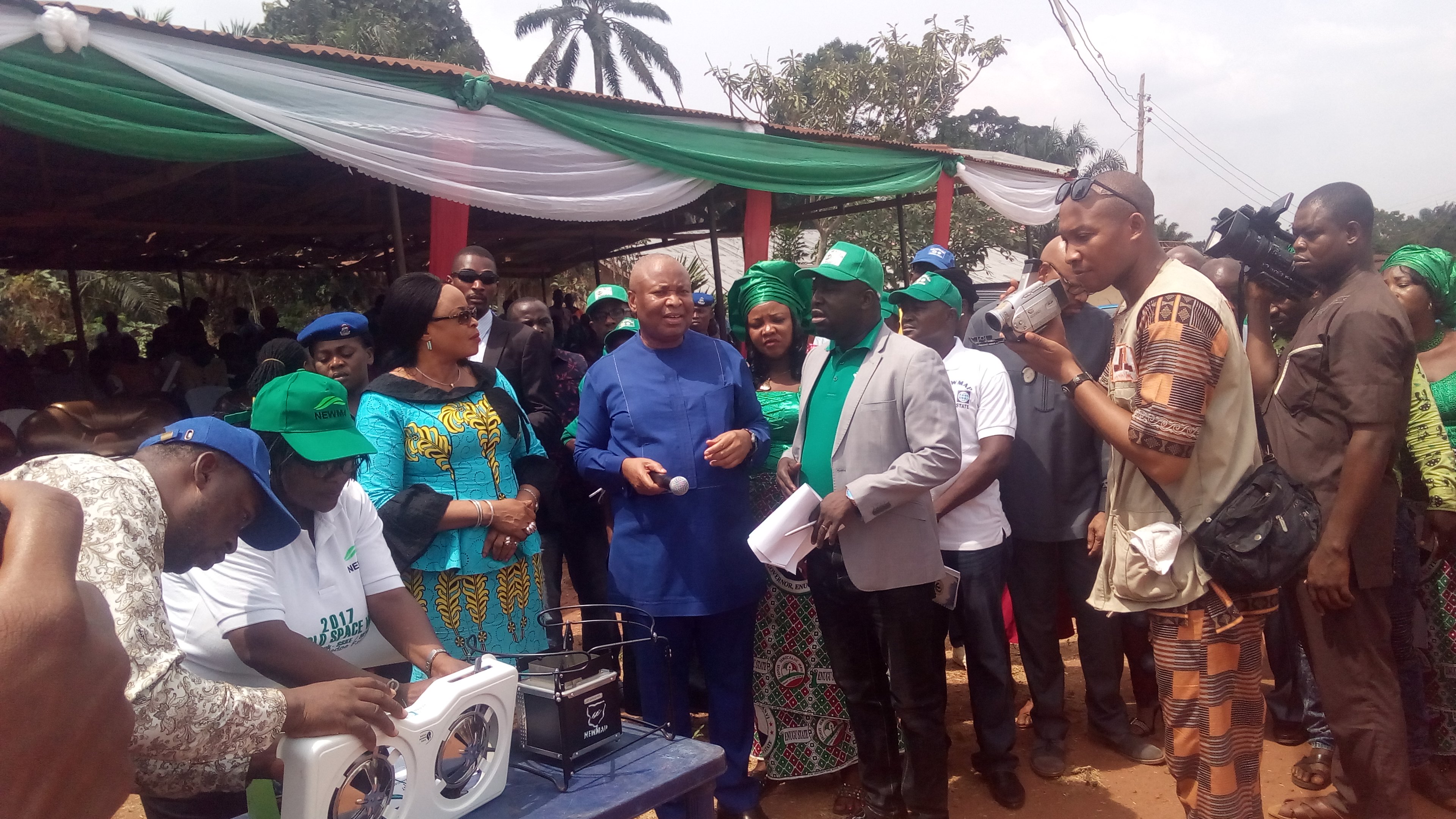 "It is a multi-sectoral project in selected states to prevent and reverse land degradation initially focusing on gully erosion sites such as Enyazurum gully site, Ohom Orba and Onuiyi Nsukka gully site which have threatened infrastructure and livelihood in the areas.
"According to research findings in Enugu State, 65% of the of the population use firewood for cooking whole in the seven NEWMAP pilot states, a total of 56% of the population use firewood for household energy.
"The accumulative effect of all these is that the soil is weakened thereby causing mudslides, and destroying agricultural land; and jeopardise human health and household and community air quality through toxic greenhouse emissions.
"These inefficient traditional energy practices have adverse consequences on the environment, air quality and human health, he said.
He also commended the Enugu State government and the World Bank for their role in tackling climate change in the state.
Speaking at the event, the Governor Ugwuanyi, who spoke throuhg the Deputy Governor of the state, restated the government's resolve to ensure the attainment of the objectives of NEWMAP.
"This is certainly timely and much desired intervention considering the debilitating effects of gully erosion in Enugu State and other states of the South East.
"We pledge to cooperation of the state government to see to the attainment of the said objectives of NEWMAP which is to check the rising incidence of erosion caused by excessive use of firewood," he said.