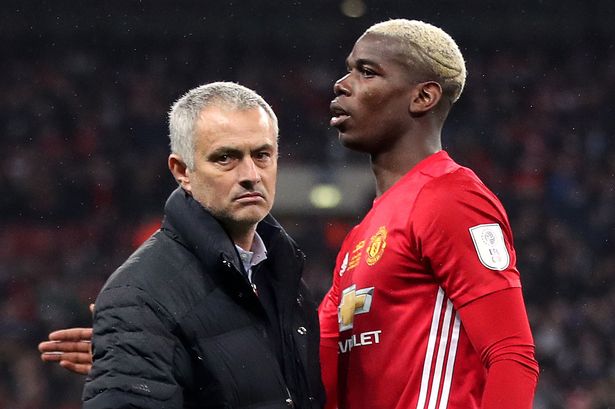 Manchester United manager, Jose Mourinho, took time during his Friday press conference to address rumours of a reported rift between him and Paul Pogba.
Pogba has not completed 90 minutes in United's last three fixtures – he was dropped for the home match against Huddersfield and taken off against Tottenham and Newcastle.
It has led to speculation that the France international "regrets" his move back to Old Trafford, because Mourinho is not bplaying him in his preferred position.
"I would like to you tell me which position Pogba played in against Newcastle?" Mourinho asked the media at today's press conference.
"Anyone of you want to tell me? OK, midfield, but did we play with one number six and two number eights, or two sixes and one 10?
"We played with one six and two eights. We played with Matic as a six, Lingard on the right side of Matic and Pogba on the left side.
"Do you know which is the Pogba's preferred system? Four-three-three. Do you know Pogba's favourite position in a 4-3-3? Eight on the left, so it's easy and honest and objective to say Paul didn't play well against Newcastle, but don't let people read things that are not true.
"You are paid to read the game and explain the game. Don't say bulls***."