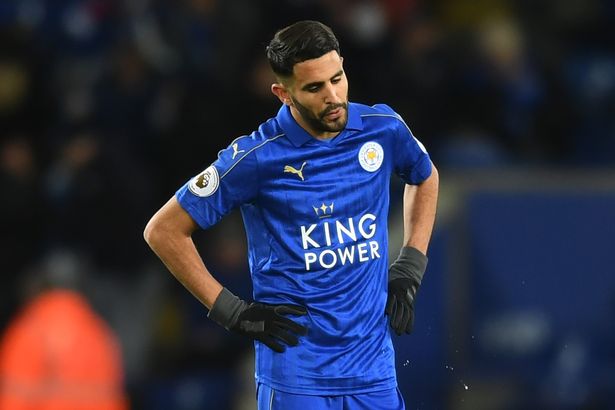 Leicester City winger, Riyad Mahrez, will be fined two weeks' wages, after he failed to report for training for three days.
Mahrez reportedly missed training on Thursday, having failed to show at Belvoir Drive on Tuesday, or travel with the squad for Wednesday's game at Everton.
The Algeria star had submitted a transfer request, in a bid to force through a move to Manchester City.
After the deal fell through, the 26-year-old told Leicester he is not in the right frame of mind to play.
UK Mail claims a straight cash offer of £80million may have been enough for City tto land Mahrez, but the Premier League leaders' best bid was £50m plus a player rated at £15m.
There have been other suggestions however that Leicester wanted as much as £95m.