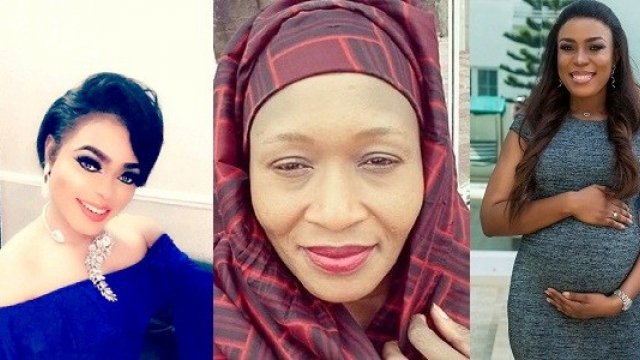 Popular Nigerian cross-dresser, Okuneye Idris Olarenwaju, AKA Bobrisky, has berated Kemi Olunloyo for attacking top blogger, Linda Ikeji.
DAILY POST reports that Kemi Olunloyo accused Linda of wearing a prosthetic bump after she revealed her six-month-old baby bump on Sunday with a lengthy emotional post, chronicling her journey and her excitement when she found out she was pregnant.
She said Ikeji was neither engaged nor pregnant.
However, Linda in a post addressing Kemi Olunoyo's claim queried why someone who she helped while in prison could utter false claims about her pregnancy.
Speaking on the recent face off, the cross dresser urged Kemi Olunloyo to stop insulting her. He said Linda does not deserve the insult hurled at her.
Bobrisky wrote, "'I'm one of the people who mind my business a lot not because I don't enjoy drama or trouble, but because I want peace in my life with the little change God has given me.
"Mummy (aunty Kemi) I call you mummy because I love you from my heart just because sometimes you defend me when people write shit about me. But deep down my heart, I'm not happy with the issue you are having with Linda Ikeji. I met Linda just once in her office when she invited me over.
"Trust me, when I met with her I was surprised because she was awesome to me. I'm not trying to kiss anyone ass, but when we see the truth we should always speak it.
"@officiallindaikeji does not deserve all what you are saying about her. Mum, you need to leave Linda alone please ma, let's grow love among ourselves, not hate."