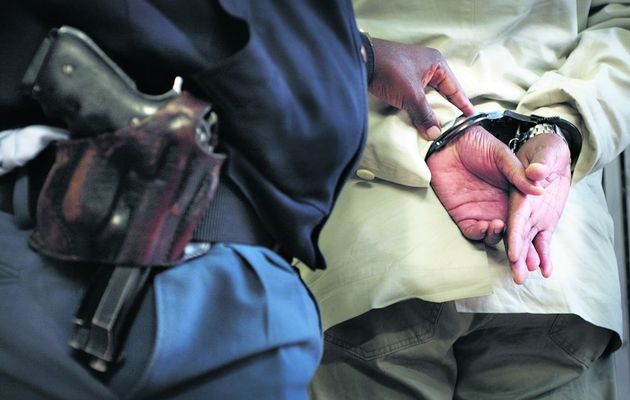 Israel Ajao, Chairman, Lagos State Neighborhood Corps (LSNC) on Monday solicited for the support and cooperation of residents in order to achieve a safer and secure Lagos.
He made the appeal while parading a gang of suspected criminals who were arrested at Tafawa Balewa Square during a prayer session organized by The Redeemed Christian Church of God.
​Ajao, a retired Deputy Inspector General of Police, recalled that officials received a distress call about the activities of the gang at the venue and swung into action.
"​W​ith the cooperation of the members of the church, two members of the suspected gang were apprehended and taken to the Corps custody for interrogation.
​"​The interrogation led to the arrest of four other members of the gang, whose identity were made known by the two suspects earlier arrested.
​"​They all confessed to have been involved in activities of ​p​ick-​p​ocketing, stealing and burglary in Lagos Island Area," Ajao ​told NAN.
​He said the Corps has handed the suspects over to the Area A Police Command, Lion Building, for further interrogation and possible prosecution.
​Ajao added that ​LNSC was not established to harass anyone but to protect all and sundry in line with the policy of the present administration in the state​.
​
​"​Therefore, all law abiding citizens should continue to go about their lawful businesses without any fear​".​