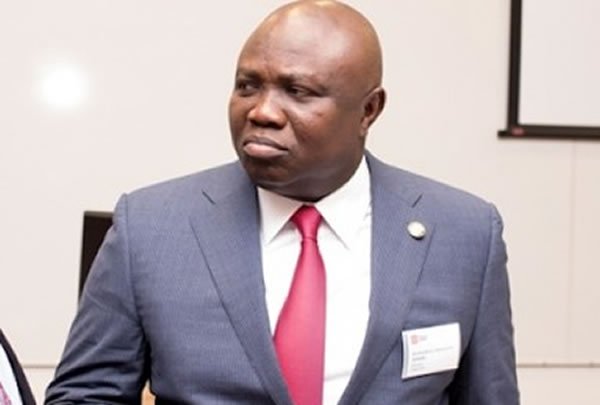 The Action Democratic Party (ADP) has challenged Governor Akinwunmi Ambode to publish the spending of N400bn annual revenue accrued to the Lagos State government.
Recently, the government disclosed that it has achieved an average monthly Internally Generated Revenue (IGR) of N34billion in 2018 compared to monthly averages of the last three years.
Commissioner for Finance, Akinyemi Ashade said, "Notably, we are recording gradual improvement in our average monthly IGR in 2018 compared to the levels achieved in previous years due to the impact of ongoing reforms and growth in the State's economy.
"Based on our first quarter results, Lagos State has so far achieved an average monthly IGR of N34billion in 2018 compared to monthly averages of N22bn, N24bn and N30bn in 2015, 2016 and 2017 respectively."
But ADP said it was not enough to boast about making money, but ensuring transparency and accountability.
In a statement made available to DAILY POST on Monday, the party chairman in Lagos, Nasir Adewale Bolaji, lamented that despite having the most viable economy in Nigeria and a huge annual IGR, "apart from the several billions from FAAC monthly allocations, grants and donors funds", the level of development in the state is a far cry from what is being generated.
He called on Ambode to adopt 'Open Government' initiative with immediate effect, noting that the government owes the citizens the responsibility to render account of their stewardship and how their resources are being managed.
Bolaji said: "ADP asks the Lagos State government to publish the budget of the state with line items on major newspapers, electronic media and state-owned website for the world to know, as well as the audited account of the state should be published to know what was actually generated, and what was spent.
"According to Debt Management Office (DMO), Lagos is owing over N363 billion in domestic loan while foreign debt is also over $1.466 billion. In our opinion, Lagos as a state with highest revenue generation should not have such a huge debt if the humongous resources it generates are judiciously utilised.
"As we already know, massive corruption, award of phoney contracts, quest to satisfy godfather, leakages and culture of waste are responsible for the high debt profile in the State.
"The Action Democratic Party (ADP) will not tow the retrogressive path of the ruling APC but will present brilliant minds with good character, capacity and competence needed to lead Lagos State at various elective positions, most especially for Governor, Senate, House of Representatives and State Assemby."
Bolaji added that as the 2019 general election draws near, the party was open to discussion with stakeholders of like minds from other political parties to "take back Lagos State".