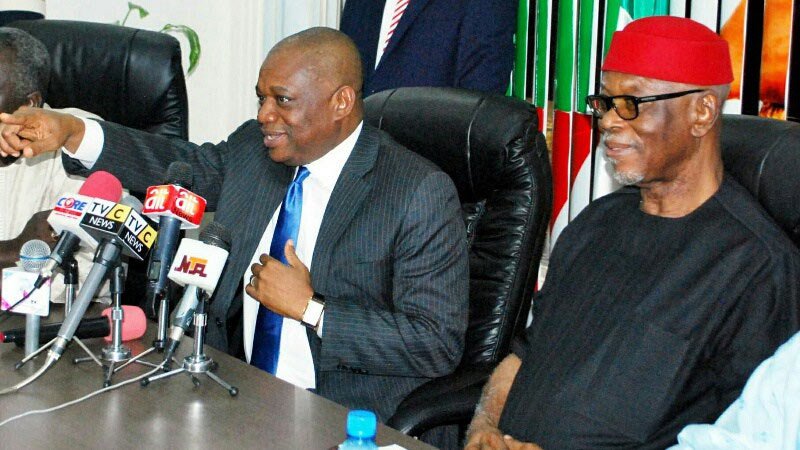 Orji Kalu, former Governor of Abia State, has urged Bola Tinubu, national leader of the All Progressives Congress, APC, to accelerate the mandate of reconciling aggrieved members of the party.
Addressing reporters in Abuja, on Sunday, the APC chieftain expressed confidence that the former Lagos State governor would settle the rift within the party.
The former governor also hinted on the possibility of President Muhammadu Buhari seeking re-election in 2019.
According to Kalu, "We need to thank Mr President in his wisdom in giving the mandate to the national leader of APC, Asiwaju Bola Ahmed Tinubu, the opportunity to reconcile members of the party . I am very excited that such a thing is happening.
"I am confident it will be a good beginning for me brother and friend, Tinubu to execute the reconciliation task very well. I am confident Tinubu will be blunt to settle feuding members of the APC."
Describing Buhari as 'an honest man,' Kalu said the president would tell Nigerians at the right time whether he would seek re-election or not.
"Buhari is an honest man. If he is interested in running, he will tell Nigerians that he will run. You know Buhari is also a man of conscience , if he feels his health will not allow him to seek re- election he will not go ahead. But, if he feels he capable of running he will seek re- election. We pray that his health gets better and that his doctors give him a clean bill of health," he added.