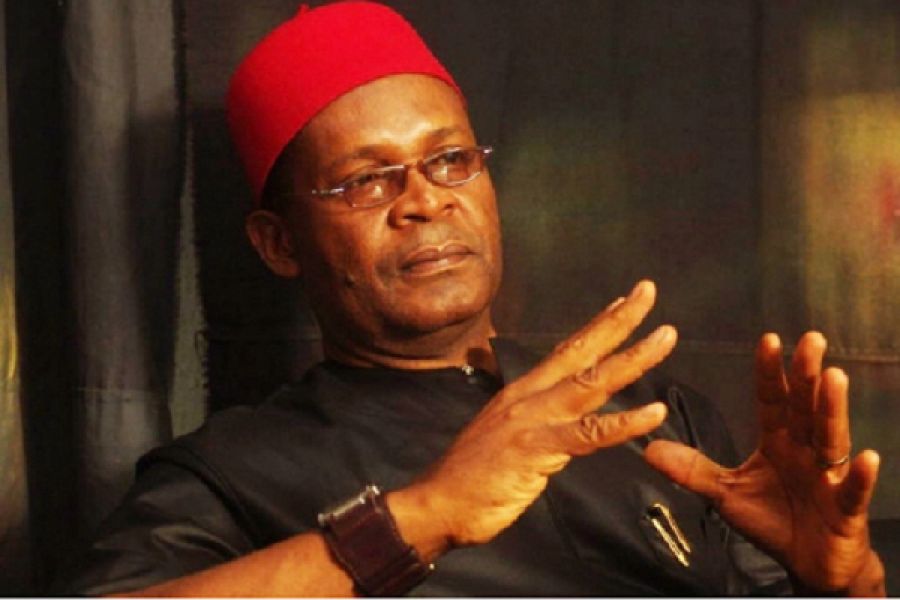 A chieftain of the All Progressives Congress (APC) has lambasted former presidents Olusegun Obasanjo and Ibrahim Babangida.
He said this in reaction to their recent statements on President Muhammadu Buhari.
In an article titled 'Why President's Muhammadu Buhari's case is different', Igbokwe said Nigerians are ignoring both Obasanjo and Babangida because their assessments of the nation's leader were done in bad faith.
He wrote: "First was former President Obasanjo's letter asking PMB not to contest in 2019 citing many reasons why he has to leave the exalted office. It was quickly followed by another letter from former dictator Ibrahim Babangida asking PMB to step aside In 2019 for a younger president.
"This was followed by the hate and weeping from the losers of 2015 elections who are yet to come to terms with the situations they found themselves since the feeding bottles were forcefully taken away from their rapacious greedy mouths.
"I am told that the loudest person in the room is not always the strongest. OBJ and IBB's letter may not fly this time because PMB's case is different. PMB is doing what OBJ and IBB did not do. IBB corrupted our democracy and democratized corruption.
"Former President Obasanjo wasted eight years of South West presidency and even wanted a third term. He could not find the killers of Bola Ige, Harry Marshall, Ogbonnaya Uche, Dikibo, Funsho Williams, Daramola etc.
"Those who destroyed our yesterday cannot be the ones that will control tomorrow's potentials. This is why PMB's case is different."
Igbokwe, who also took a swipe at corrupt religious leaders, said Buhari is under constant attacks because some persons no longer have access to "free money"
"What of those in JAMB office, FIRS, NIMASA, CUSTOMS who stole billions meant for government coffers? They are not left out in the era of pains and tears. What about the experts in Budget padding found in the National Assembly? They are still weeping and gnashing their teeth.
" What about the tragic stories and tales of woes from those whose ill gotten houses, hard currencies, and cars were confiscated by EFCC? They wished and still wish that PMB must die.
"Even those found to have stolen billions from the coffers of the Police, Army, Navy, Air Force had to cough out and vomit the money and they are not left out in the weeping contest.
"What about the religious leaders who got billions from GEJ in the days of the locust? Oh, they are weeping without control and wish that PMB will die immediately.
"PMB's case is very different. He had a mission and vision of what he wants to do and he is doing it. The gang up cannot fly and it will not work."