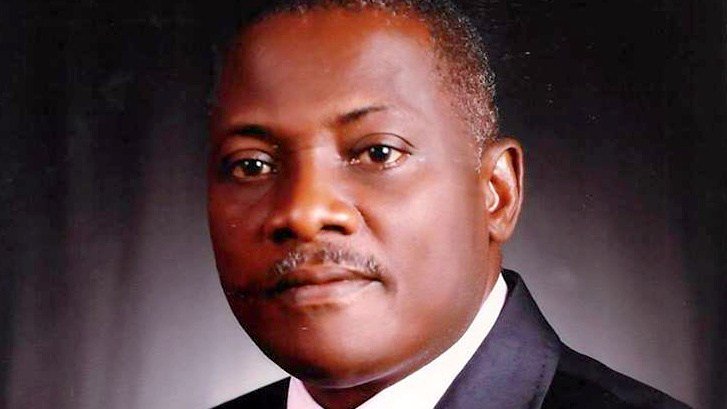 The Chief Executive Officer, CEO, of Innoson group of companies, Innocent Chukwuma, has opened up on the warrant of arrest issued against him by Lagos High Court.
DAILY POST earlier reported that a Lagos High Court sitting in Ikeja issued a warrant of arrest on him.
However, Chukwuma said the judge who issued his arrest warrant, erred in law, adding that due process ought to have been followed in his arraignment.
A statement by the spokesman of Innoson Group, Cornel Osigwe, quoted Chukwuma as saying the order was done in bad faith because fair hearing was not granted to Joseph Mbadugha, his counsel.
The Statement reads, "The issuance of bench warrant led to a wild jubilation by some staff of GTB and their lawyers who were fully seated in the court.
"It must be stated that based on the submission of Prof Mbadugha, counsel to Innoson, the judge erred in law by making an order to issue a bench warrant against Innoson.
"The court is bound by law to listen and decide the applications submitted rather than making an order to arraign Innoson in a charge that is an abuse of process.
"The EFCC charge which is being instigated by GTB is a gross abuse of process. First, an earlier charge which GTB induced the EFCC to file against Innoson was struck out.
"Innoson appealed against the order striking the charge out on the ground that it ought to be a dismissal and not striking out. The appeal, with Appeal No: CA/L/1328CM/2017 is, till date, still pending when EFCC filed or re-filed, in December 2017, the same charge that was struck out.
"Secondly, the charge is on the same subject matter and the same party as Charge No: FHC/L/565C/2015 that is pending at the Court of Appeal, Lagos Division, in Appeal No: CA/E/249C/2016.
"Both charges are smear campaign by GTB and EFCC to destroy Innoson."