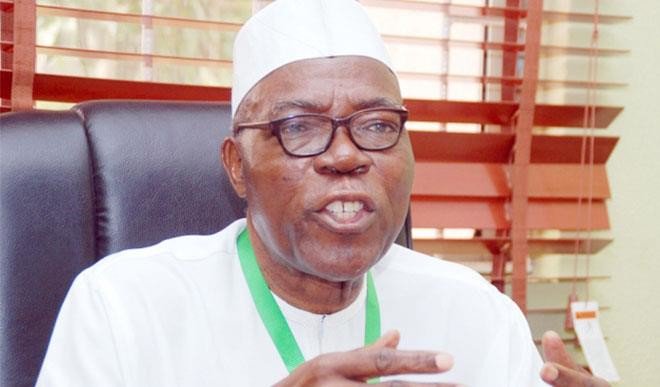 Senator representing Plateau South Senatorial district, Jeremiah Timbut Useni, (PDP) has alleged that group of Senators in support of reordered electoral timetable were being lured with bribes to oppose the motion.
He reacted while speaking with journalists on Wednesday, who were curious to have him say his opinion about some of his colleagues who protested against the conference report that affirmed the controversial reordered electoral timetable.
According to him, "You know in the Senate, the minority will have their say, majority will have their way."
"All those who go about trying to bribe some lawmakers in support of reordered elections will not work."
"You are journalists, if you like go and write 100 pages of newspapers, the timetable has been changed and there is nothing, anybody can do about it,' he said.
Meanwhile, Senator Abdullahi Adamu led other Senators to protest affirmation of conference report at today's plenary following a conference report which was presented by the Chairman, Senate Committee on INEC, Senator Suleiman Nazif.
At a press briefing, Adamu who was flanked by others explained that the Senate President ignored the majority voice in the chambers to sustained minority voice on the controversial issue.
According to him, the change was targetted at President Muhammadu Buhari, saying, it was partisan. He said the Executive will not sign it.