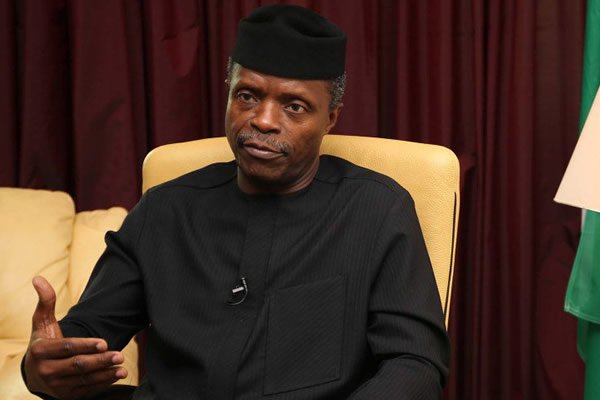 Vice President Prof. Yemi Osinbajo, has said that he is proud of Governor Yahaya Bello's achievements.
The Vice President spoke in Kogi at the launch of the National Micro Small and Medium Enterprises, MSME.
According to him, the Federal Government is ready to support small business grow in Nigeria.
He said, "I'm proud of what happened in Kogi state and the governor for the outstanding works for the people, traders, market women, artisans and people with disability. We'll support and do anything that will can to help small business grows in Nigeria.
"You don't need to know a governor or Senator or politicians before you benefit. This is the kind of country we are trying to build. A country without corruption or man-know-man. You apply, if you are eligible you get picked".
At the event, Bello asked Osinbajo to convey his apology to Christian leaders nationwide for his comments against Catholic Bishops after their visit to President Muhammadu Buhari.