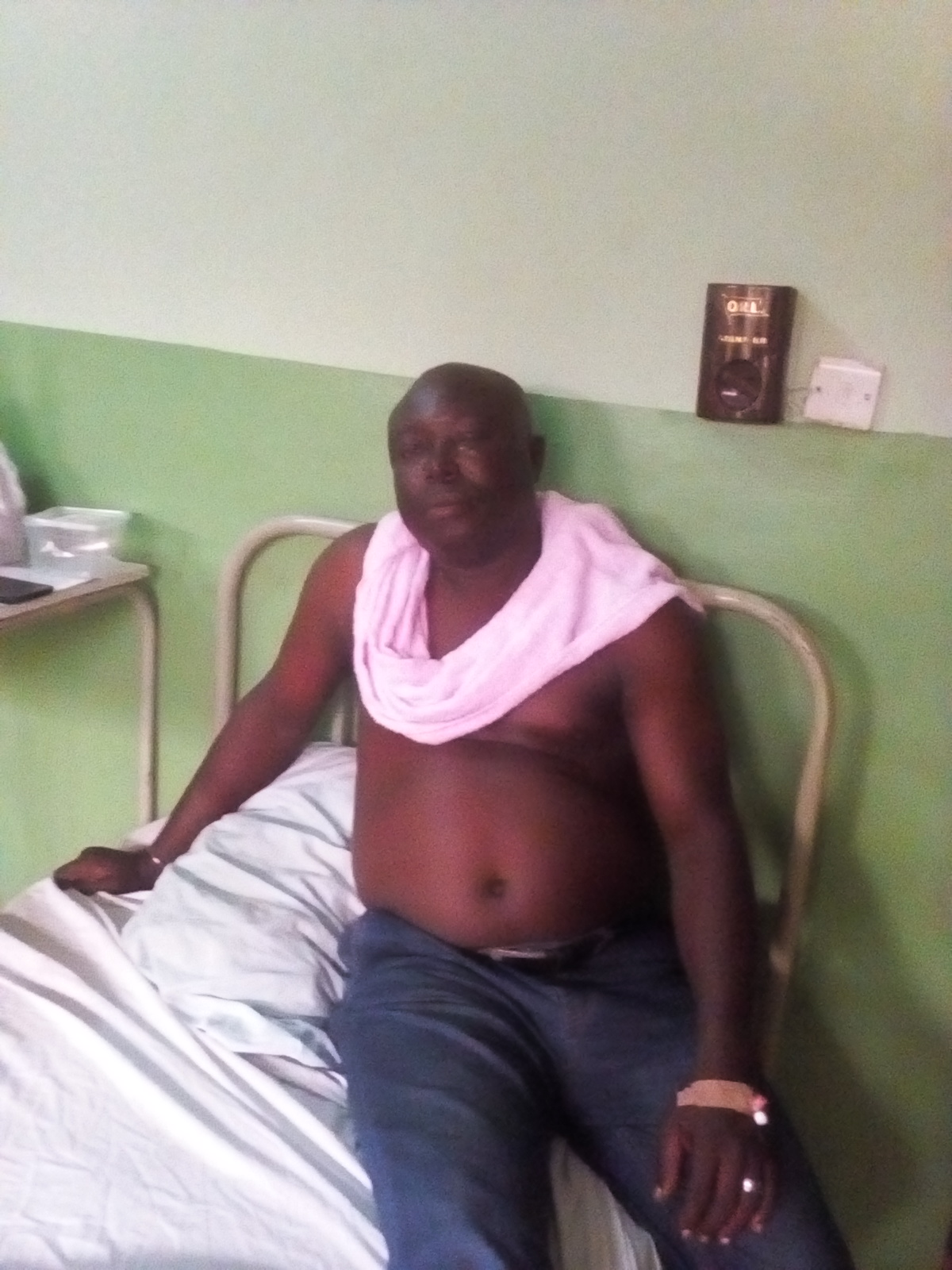 Chairman, Ifelodun Landlords Association in Agofieti area of Apata Ibadan, Engineer Kolawole Olayinka, who was recently attacked and injured by some suspected ritualists has petitioned the Commissioner of Police in Oyo state, Mr. Abiodun Odude, seeking immediate arrest of the culprits.
Olayinka in the petition written by his counsel, Anthony Daramola, called for immediate arrest of the alleged ring leader of the suspected ritualists whom he identified as Leke, popularly known as Lekside and his gang members.
DAILY POST recalled that Olayinka landed in a hospital after the attack by some suspected ritualists numbering about 12, for preventing them to place fetish objects (ritual) in the community in the early hours of Thursday, 8th February, 2018.
The incessant ritualists attack in the area and the recent attack of Olayinka according to residents of the area led to a recent protest by landlords and youths of the community. 
The protesters in their arguments insisted that Lekside, who has about five different multi million naira mansions in the area, should vacate the community over alleged frequent dropping of rituals (sacrifices) at strategic locations within the community.
Olayinka in the petition dated February 10, 2018, a copy of which was made available to DAILY POST in Ibadan on Saturday, demanded from the Police Commissioner, Mr. Odude that the "ritual persons and their cohorts be arrested immediately and investigation and necessary steps under the law be taken against them".
The petition reads, "The said Leke and cohorts be investigated as they have no known job or business that could attest to the stupendous wealth they display. The of your men and officers of the Apata division who were invited at the behest of the said Leke be looked into and necessary sanction given.
"On the fateful day, Engrineer Olayinka had seen some men and women in procession with rituals in their small clay pots and calabashes, all of them putting on white attires, at about 12.00 midnight, at a popular junction in the area called "Up Jesus".
"As the chairman of the Landlords Association in the community, he called the head of the night guards on duty, one Mr. Akanji Olalekan (a.k.a Baba Ibe), and in company of the security guard, he confronted the ritualists.
"But on sighting the Chairman and the head of the security, the ritual persons muttered some incarnations and pounced on the Chairman and the security man, dragging them into the house of the said Leke nearby".