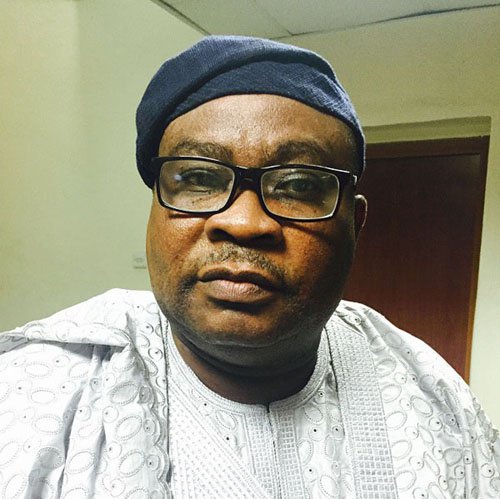 Erstwhile Secretary of the Peoples Democratic Party (PDP) in Ekiti State, Dr Tope Aluko has said that he has apologized to the State Governor, Mr Ayodele Fayose for all that he did in the past, vowing to remain committed and loyal to the governor and all that he represents.
Aluko, who made this known in a press statement titled; "Why I returned to my political home," pointed out that "Fact is that there were series of misunderstanding between myself and my political leader and benefactor, Governor Fayose. But by the grace of God, we have resolved all issues and I have apologized to him for whatever wrong steps that I took in the past. The governor took me back without consideration for the past and for this, I have vowed to remain committed and loyal to him and all that he represents."
He said he had severed political relationship with the likes of Minister of Mines and Steel Development, Dr Kayode Fayemi, Senator Babafemi Ojudu, Prince Dayo Adeyeye, Senator Biodun Olujimi, Hon Olamide Oni (Oni Atiba) and others with whom he related while he had issues with Governor Fayose.
The former PDP secretary described Governor Fayose as a leader with a very large heart, saying; "I am also totally in support of the continuity agenda of the Governor, which is the adoption of Deputy Governor, Prof Kolapo Olusola as the preferred candidate of the PDP."
He condemned what he called the way and manner the duo of Prince Dayo Adeyeye and Senator Olujimi have turned themselves to opposition within the PDP, particularly Adeyeye's use of his radio station, established with the proceed of his less than one year tenure as a minister under a PDP government, as arrowhead of opposition against Governor Fayose.
"For record purpose, it was only when Prince Adeyeye associated politically with Governor Fayose that he was able to achieve the ministerial position that he missed twice and was also made Chairman Governing Council of the Ekiti State University as well as National Publicity Secretary of the PDP.
"It baffles me beyond any comprehension that someone like Adeyeye, who within nine months as a minister built a mansion in Abuja and Ado Ekiti as well as a radio station can be going about presenting himself as aggrieved. Aggrieved for what? For being so favoured by Governor Fayose?
"Also, it is on record that Senator Olujimi joined Governor Fayose's government in 2004 as Special Assistant on nothing. It was the same Fayose that made her House of Reps member, Deputy Governor and now a Senator. I wonder why she cannot act like me by coming back to say sorry to the man who made her," Aluko said.
While also chiding Fayemi for neglecting of Ekiti State in the
activities of his office as a minister, Aluko said he (Fayemi) must be asked what Ekiti has benefited from his ministerial position and pointed out that the State derived no benefit when he was governor.
On Senator Babafemi Ojudu's governorship ambition, Aluko said; "I have seen Ojudu's campaign billboards in Ado Ekiti, the State capital. Apart from using his position as Special Adviser on Political Matters to the President to promote hatred against the government of Governor Fayose, what has Ekiti benefitted from his position now and when he
was a Senator that will make the people to desire him as a governor?"
He reiterated that he had since returned to the political family of Governor Fayose and "this I have done without apology to anyone. As from now, it is Fayose leads, I follow and with other privileged members of the Osoko Political Family, we are United in Continuity."