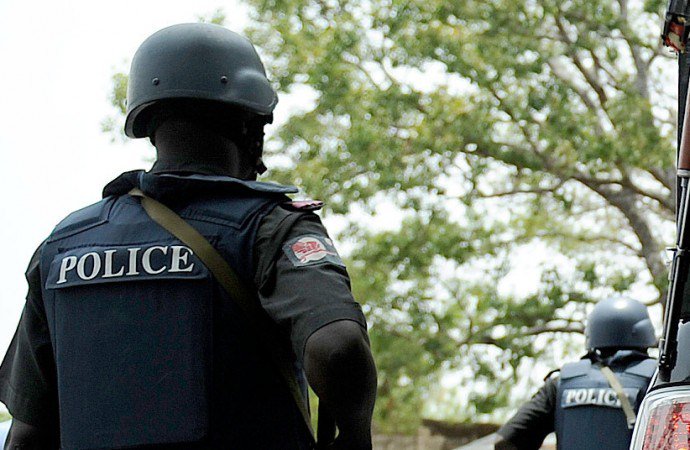 A graduate of Imo State University, IMSU, has been arrested by the police after the United States consulate in Nigeria detected her fake documents.
The suspect, identified as Lilian, is in the detention of the Police Special Fraud Unit (SFU), in Lagos.
Already, operatives have made it clear to her that she risks a longer time in prison, if she fails to asssit them nab the person who prepared the fake travelling documents.
"It is my uncle that prepared everything for me. He collected N150,000 as payment", she told New Telgraph.
"I was living in the East when he asked me to come to Lagos that he would assist me to travel overseas. I was staying in his house until my arrest.
"When I called him that police wanted him to come to SFU, he didn't say anything. He later said I should go home and pick the key by the window.
"He said that I should pick my things that were in the house and leave."
The SFU Public Relations Officer, Mr. Lawal Audu, also narrated the case.
"She (Lilian) went to the American Embassy with fake UBA identity card. She gave herself an identity she didn't have.
"She appeared at the American Embassy and tried to obtain visa by deception. She said that her uncle, Ugochukwu, gave her the passport with fake visas and stamps.
"The uncle collected N150,000 from her. He went with her to the embassy on the day of the interview. When he discovered that she had been found out, he ran away.
"She got herself banned for life. She was arrested at the consulate office. Even when they asked her repeatedly if she had been to Germany before, she kept saying yes.
"How far could she go with such a false story? She was arrested and sent here.
"It was when she was brought here that she opened up and confessed that it was her uncle, who wanted to assist her travel to America that packaged the fake visas for her.
"What kind of assistance was that, especially since he collected N150,000 from her?"
Audu said that earlier, a young man, Ogunyemi Raheem Oladipupo, was also arrested for being in possession of fake UK visa.
"The young man's passport had a fake Heathrow stamp, but he had never travelled out of Nigeria. We always have many applicants with fraudulent documents," the spokesma said.
Audu further advised Nigerian youths to stay in Nigeria and keep pushing hard to attain success.
"The Americans, British, Canadians and Italians know that Nigeria is a great country. They know that as far as Africa is concerned, Nigeria is the greatest. They know of her potential and resources.
"I asked a young man, who was arrested, what he wanted to go and do in the US, he said he wanted to go and work. I asked him who told him there was work in the US, he said his friend.
"I told him that he could work here; he said no, that he preferred US. Many of them could even set up a business with the money they give to visa vendors.
"There is no work overseas. Nigerians should bury their pride and do something here for themselves. The same work they refuse to do here is what they travel overseas to do.
"If you want to apply for American visa, don't go with fake documents. I'm advising prospective visa applicants, do not patronise visa vendors. Sometimes, the visa vendors will fill information, which you do not know about.
"During interview, the person might be asked a question on the information filled, and the person wouldn't be able to respond.
"The interview could be at the point of entry, with questions based on what is filled in the visa document. Some get deported at the point of entry."