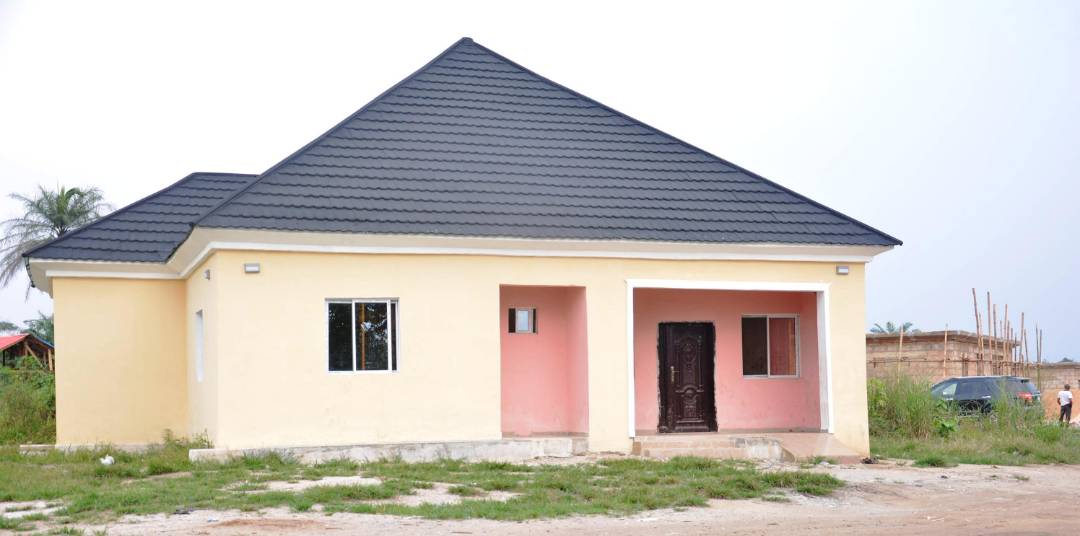 Cross River State government has assured Bakassi returnees that the first phase of social housing units being built for them at Ifiang Ayong were almost at completion stage.
State Commissioner for Social Housing, Edem Okokon Effiom, gave the assurance while conducting journalists round the project.
The State Governor, Ben Ayade had during his birthday promised the returnees of the housing units aimed at providing them with befitting accommodation.
The State Commissioner for Social Housing, Edem Okokon Effiom, who conducted newsmen round the project spoke on the quality of the houses.
He applauded Ayade for keeping to his promise, maintaining that the governor is seeking solutions to the humanitarian crisis in Bakassi created by the international community.
Effiom said, "These buildings as you can see are not mere huts but two bedroom flats end- suites. They are built with the state-of-the-art facilities. You cannot have social housing units in any part of the world better than these ones not even in advanced countries."
He disclosed that there is provision of land within the estate, "for governor's lodge, market, schools and skills acquisition centre.
"In this first phase, there are 52 houses, out of which 36 are at the roofing levels, 14 at lintels and two totally completed. So basically I can conveniently say we are at 70 percent completion."
"The problem we are trying to resolve as a state was not created by us. We didn't create this, United Nations and the Federal Government created this but today it is a shame that they have abandoned us. They would have been here to solve this problem."
On the choice of the project site, Effiom explained that, "this was an area that was militant infested, but today I see those boys happy. We have transformed their lives as they come here to do little jobs, some have gotten money, decent clothes and motorcycles. Nothing can be more bigger than the lives we have transformed here."
A displaced youth, Okon Effiom Archibong who commended the state government on the feat expressed excitement at the prospect of having a decent home.
"I am very excited with the project and the ministry that oversees the task as the heads are always here supervising the job. I thank Governor Ayade for remembering this jurisdiction to cite this project here. What Ayade has done is beyond human explanation."
For Patricia Ene Asuquo, another displaced indigene of Bakassi, Ayade is simply God sent.
"I am happy with the project. Ayade is working very fine and I have endorsed him for a second term."