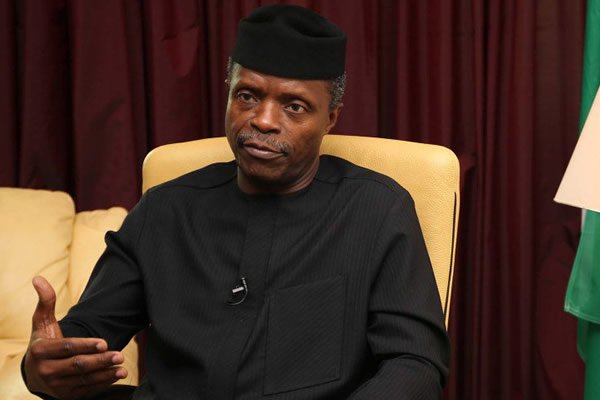 Vice-President, Yemi Osinbajo, says finding solutions to the perennial crises between herdsmen and farmers in several communities in Nigeria could only be achieved if the issue is approached with an open mind.
Osinbajo, spoke on Monday through Ebonyi State Governor, David Umahi, who represented him during a fact finding mission to Benue State.
"We are here to tell you that we feel your pains because whatever happened to Benue may affect other ethnic groups in Nigeria", he said.
"That is why in the national economic council meetings, the issue of farmers and herdsmen's crises were discussed extensively after which an agreement was reached that a nine-man committee to be set up to proffer sustainable solutions to the crisis between the two bodies".
According to the vice-president, as part of the efforts to resolve the crises, a sub-committee was raised to visit the four most affected states including Benue, Taraba, Kaduna and Plateau to interact with the people and get their views.
"We have heard the presentation of the Benue people and shall also try to hear the presentation of the herdsmen so that sustainable resolutions could be found.
"The herdsmen/farmers crises is not a Benue problem alone but a national problem, which requires national attention and solutions."
The VP clarified the cattle colony policy of the federal government, saying that states could not be forced to give up their land except they buy into the programme.