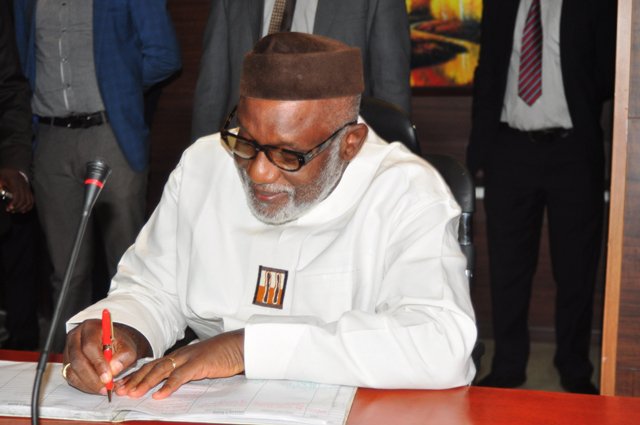 Some traditional rulers in Ondo State on Thursday asked Governor Oluwarotimi Akeredolu, SAN, to break his silence on the proposed cattle colony by the Federal Government.
The traditional rulers under the auspices of 130 Krown Club asked the governor to make his position known to members of the public in the state.
Speaking on behalf of the monarchs after a meeting held at the palace Oba Idowu Faborode, the Ogbolu of Ita-Ogbolu in Akure North Local Government, the Aladeokun of Idanre, Oba Olusegun Akinbola, Owa-Ale of Ikare-Akoko Oba Samuel Adedoyin-Adegbite and Olupe of Ipe-Akoko, Oba Francis Makanjuola Apata expressed fears about the various attacks of Fulani herdsmen in different parts of the state.
Oba Adedoyin-Adegbite who raised alarm about infiltration of Fulani herdsmen in the state said about four truck loads of herdsmen from Iseyin in Oyo State were dropped in Akoko land last week.
The traditional rulers warned the state government against ceding of the lands in their domains for the proposed cattle colony.
The monarchs said it took an emergency meeting of all traditional rulers from Akokoland in Ondo North Senatorial district before security men came to evacuate the herdsmen from the territories.
His words "we reject cattle colony in any part of Ondo State. The Land use Decree of 1978 vest the ownership of land on the governors. The Federal Government does not have land unless offshore. The governor of Ondo State should take a position on cattle colony. We cannot cede any of our land for cattle colony."
Also, Oba Akinbola said the monarchs who would be affected by any policy statement of the governor should be carried along in any decision making process.
According to the monarch "the obas are not trade union or pressure group. We want to know the stand of government on the issue of cattle colony."
In the communiqué read on behalf of the monarch, Oba Apata said the State House of Assembly should support the clamour for local government autonomy.
He said the monarchs would summon all the members of the Assembly from their constituencies and plead with them to throw their weight behind the autonomy for Local Government anytime the issue comes out for consideration on the floor of the Assembly.