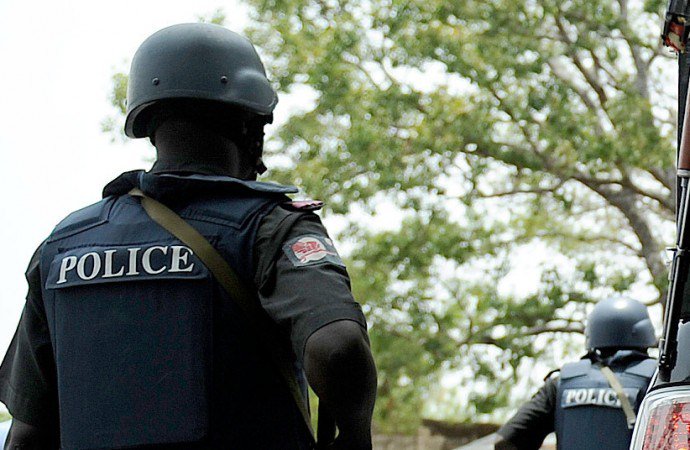 The Nasarawa State Police Command has arrested ten persons for allegedly setting ablaze houses deserted by the Internally Displaced Persons (IDPs) in Nasarawa/Benue border towns.
The Police Public Relations Officer (PPRO) in Nasarawa, DSP Idirisu Kennedy, stated this on Saturday while addressing journalists at the command headquarters in Lafia.
Kennedy said amazingly some of the suspects arrested in connection with the offence turned out to be of the same tribal extraction with their victims.
The PPRO explained that the arrest was made possible due to the aggressive patrols of the affected areas.
He said, "On Feb. 11 one Nicholas Alua and three others, who are all Tiv people, were arrested for burning three houses of their Tiv brothers at Farin Ruwa 1 of Obi Local Government Area (LGA)."
"On Ijakeni Uhon of Gidan Nguinyi a Tiv man was arrested for setting fire on 25 houses belonging to some Tiv people at Gidan Wakili.
"Danis Utsa of Kadarko and three others were also arrested on Jan. 1 for setting ablaze the house of Edward Alima of the same address.
"Two Fulani people from Obi LGA namely Bagu Anaruwa and Rabo Anaruwa both of Obi LGA were arrested for burning 15 houses belonging to some Tiv people in Kuduku 11 village of Keana LGA," Kenedy said.
The PPRO said that the suspects would be charge to court as soon as investigation was concluded.
Kenedy, however, assured the public that the police would do everything possible to bring the perpetrators of isolated attacks in boarder communities to justice