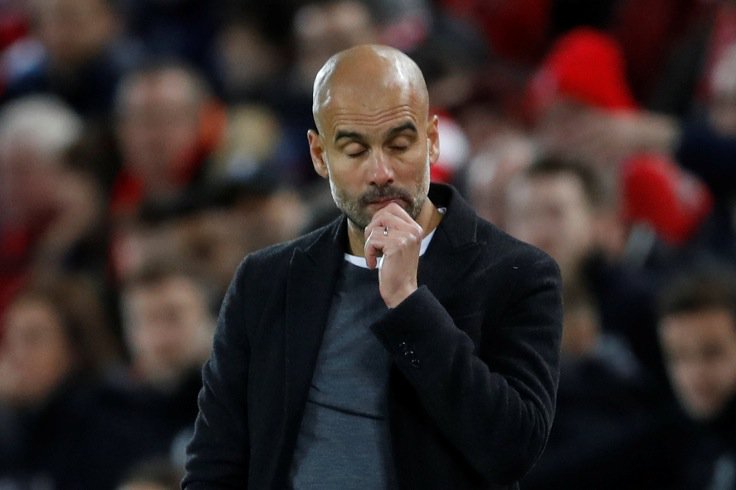 Manchester City manager, Pep Guardiola has admitted he would rather play another side than Manchester United, as they seek to wrap up the title against their rivals.
City host United at the Etihad on Saturday, as a victory will confirm Guardiola's first English league title.
But with the second leg of their Champions League quarter-final against Liverpool to come on Tuesday, with City 3-0 down from the first, Guardiola says he would prefer an opponent less demanding than United.
In an exclusive sit-down with Soccer AM's Fenners, the City boss said: "I would prefer to play with another opponent. Between Liverpool [games]? Yes! I would like to play at home against another team, not strong like United. Definitely.
"We would prefer a game not so demanding, to prepare more for the Liverpool game. After that we have Tottenham!"
Guardiola however refused to talk about how he would celebrate if City won the title on Saturday.
"After the game, if we win the game, come to the press conference and I will tell you how I am going to celebrate!," he said.
Hide quoted text
"I think for lack of respect for the opposition, to lose your target, and that target is to play against the second team, a top, top team. I will be honest, if we think about being champions too much, we will not win. Today is about focusing on what we have to do."