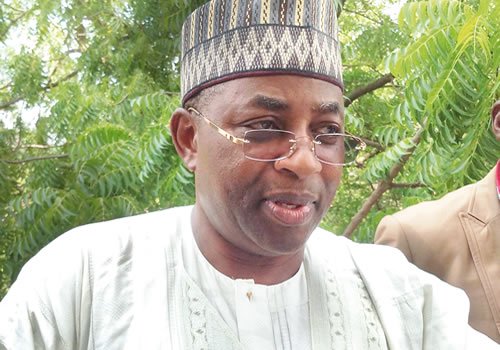 Governor of Bauchi State, Mohammed Abubakar, has allayed the fears that governors may abuse state police.
He spoke in an interview with State House reporters, Tuesday, after attending the launching of a compendium on President Muhammadu Buhari's integrity and service, held at the Banquet Hall of the Presidential Villa in Abuja.
His words: "I do not think so that state police will be abused. There will always be fears, but we should not think in terms of individuals in Nigeria; that is our bane, we should think in terms of developing institutions. When we develop institutions and the plain truth, they take care of the indiscretions of individuals."
The governor maintained that if the country was going to engender true federalism, state police "is probably the beginning."
"The nation is a federation. The Constitution of the Federal Republic of Nigeria provides for a federal system and in federal system, the federating units are all independent in their own sphere of influence.
"We copied the constitution from the American constitution, and if you go to America, you discover that there is county police, there is state police and then federal police," he said.